How to Streamline Your Clinical Trial Management with Cloud Technology
Jacob Vazquez | September 3, 2018
It goes without saying, that clinical trials are an incredibly important aspect of the pharmaceutical industry as a whole. But, unfortunately, they are the furthest thing from inexpensive or easy to manage.
In fact, it was reported that the total cost to implement and conduct a large-scale clinical trial can be anywhere from $300 to $600 million, with the total cost increasing a few million each year. But unfortunately, that's not all.
On top of all of the financial costs, research conducted at the Tifts Center for the Study of Drug Development reported that the average development time for clinical trials is 6.7 years!
Now, the good news is that there is a legitimate solution to simplify clinical trials.
Here is a basic outline on how to streamline your clinical trial management with cloud computing technology:
First Off, What is Cloud Computing?
Cloud computing is the centralized management of data and applications on virtual and internet-based servers. When offered by a third party vendor, they're often referred to as cloud-managed services.
Now, you may be wondering, "How can cloud computing benefit clinical trials? How can it be a solution to all the issues?" That's exactly what we're here to answer!
Cloud Computing is rapidly transforming the way clinical researchers retrieve data. With the wide variety of mobile and cloud-ready devices we have available to us, it's almost unheard of to not use the cloud to store your personal data. You know it's safe in case of any emergencies. So, why not leverage the cloud to store and access business data?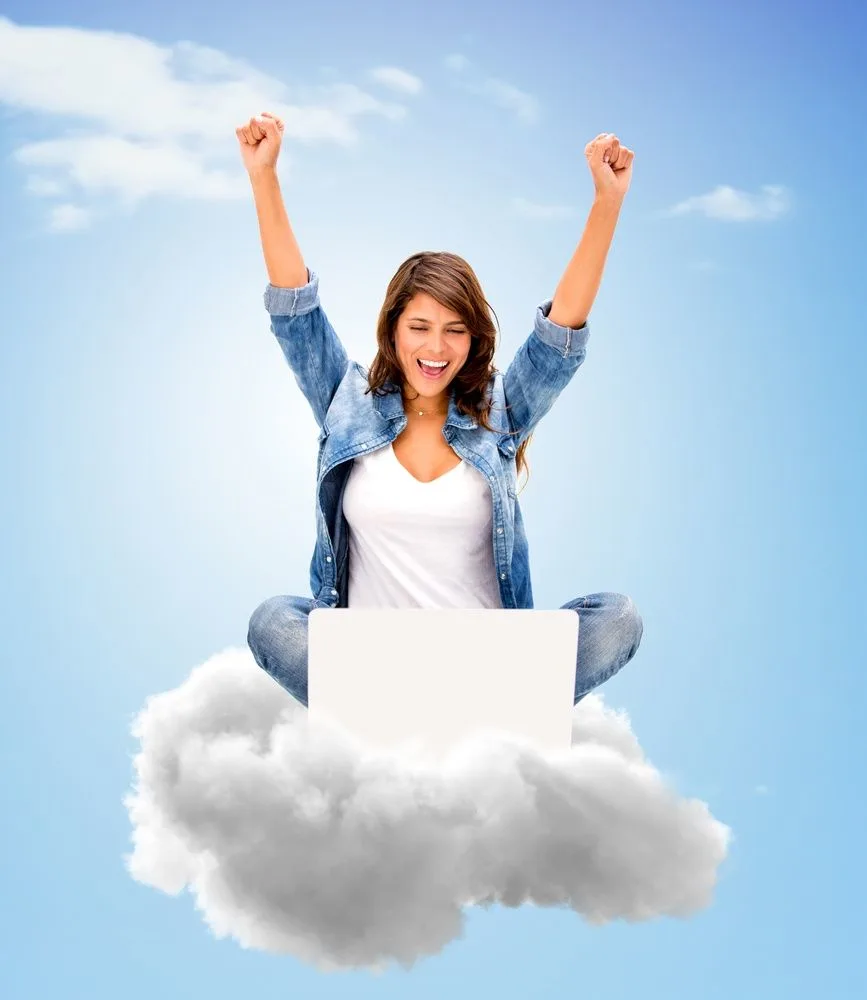 HIPAA compliance and data security have long been a major concern for pharma and healthcare organizations venturing into the cloud. However, strides have been made in this department as well, which we will discuss a little later.
Devices such as smartphones and fitness wearables make it possible to electronically collect data directly from clinical trial participants. This allows clinical researchers to skip many of the annoying but required steps to collect this data.
Traditionally, this process would involve tons of folders to store data, constant struggles with recruitment, disorganization, high costs, and a ton of risks. Cloud computing puts an end to all of that.
Cloud Based CTMS
Unlike a traditional Clinical Trial Management System (CTMS), a cloud-based CTMS doesn't require companies to purchase servers, install applications, validate, document, and maintain everything in-house. This means that you no longer have to wait months for IT to implement a CTMS. Altogether, saving you so much time and stress.
Here is the process of a CTMS:
On top of those benefits, with a cloud-based CTMS, payments are usually lower over a five-year period and spread out monthly or quarterly. This provides greater flexibility and reduces many of the risks associated with a clinical drug trial.
Data security has always been pharma's biggest concern with cloud technology. But, with recent security and storage advancements over the years, he risk has been significantly reduced.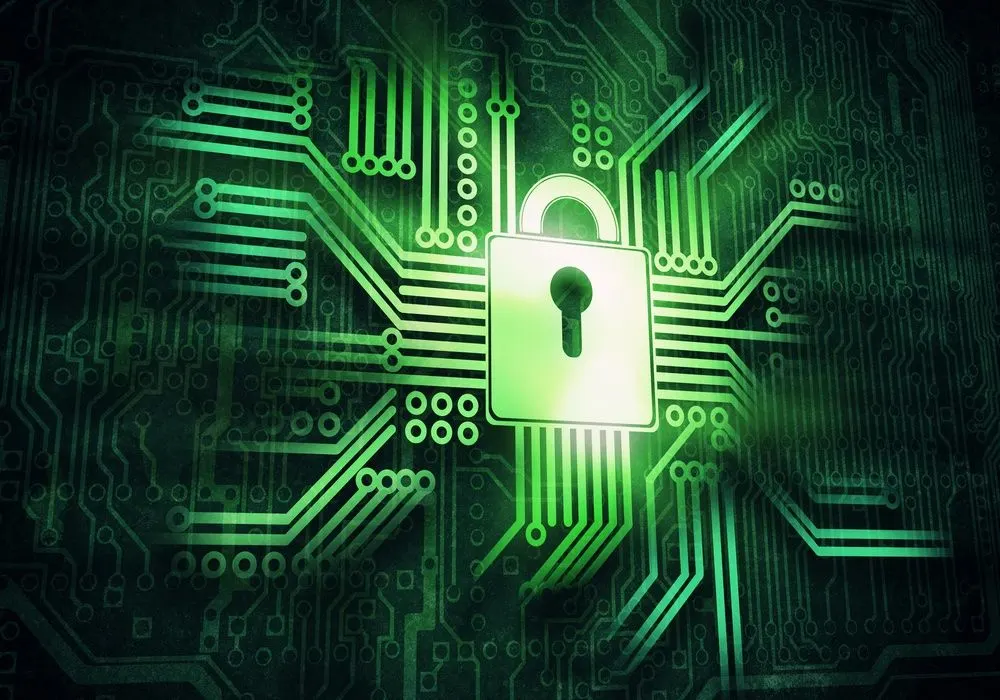 While this technology isn't "perfect," it's well on its way!
Still not convinced that a cloud-based CTMS can significantly improve how clinical trials are conducted? Not to worry, we will dive much deeper into how cloud computing can make clinical trials run more efficiently while providing better results in a major way.
First, it's important to understand the Clinical Trial phases and the unique caveats that come with each stage.
Let's Take A Look At the Basic Clinical Trial Process
Before diving into the different phases that a clinical trial consists of, these seven questions should always be asked….
This checklist gives clinical researchers a better idea of how to run the trials and what kind of results hey can typically expect. Also, if your client is running the clinical trial, mentioning this to them before going into what your CTMS can provide, would earn you some nice brownie points.
For every drug that's been FDA approved, it has gone through these phases.
As you can see, as the drug progresses through each phase in the process, the length of each phase gradually increases. But, that's not the only thing that grows.
In a survey based on data from Cutting Edge Information, Quora reported these estimated costs1 per phase in 2013:
Phase 1: $38,500
Phase 2: $40,000
Phase 3: $42,000
Phase 4: $16,500
With the exception of the final phase (when the market is tested with the new drug), the cost of each phase increases. These prices do not even reflect the low percentage of companies who successfully move on to the next phase.
So, if a drug didn't make it past phase 2, the price of $42,000 for the transition into phase 3 would double, or it could multiply even more depending on the circumstances of the trial.On top of costs steadily climbing, think of how many participants are involved with each phase (see above chart in each phase description for the amount of volunteers). If the massive amount of collected data isn't organized and analyzed correctly, the drug will fail more times than not.
That's where cloud computing for clinical trials comes into play.
How Cloud Computing Affects the Organization of Information
Easily Organize Clinical Trial Data in one place
"Cloud-based EDC (Electronic Data Capture) software provides even more efficient data monitoring and reporting, enhanced communication and collaboration, and better budget forecasting," said Cynthia A. Challenger, Ph.D.
Clinical researchers can often be overwhelmed by the sheer number of data sources for each trial, such as social media and wearable technology. The integration of cloud technology for clinical trials can easily aggregate and store all of this data and every person can input feedback at their convenience.
This results in one place for authentic, high data quality, and accessible information that can make collaboration easier.
Yet, the adoption of the right cloud computing software or cloud-based EDC doesn't just store the massive amounts of data in one place, it also does so much more! It provides real-time visibility2 combined with the ability to do the following with data:
Process
Analyze
Evaluate
Instantly share results with relevant stakeholders
With a clinical trial cloud system, data from a study is collected from around the world and patient smartphones and stored in one convenient place. Having this data stored in the cloud offers built-in error management protocols and collects all the information in real-time. Which results in no delays and faster results.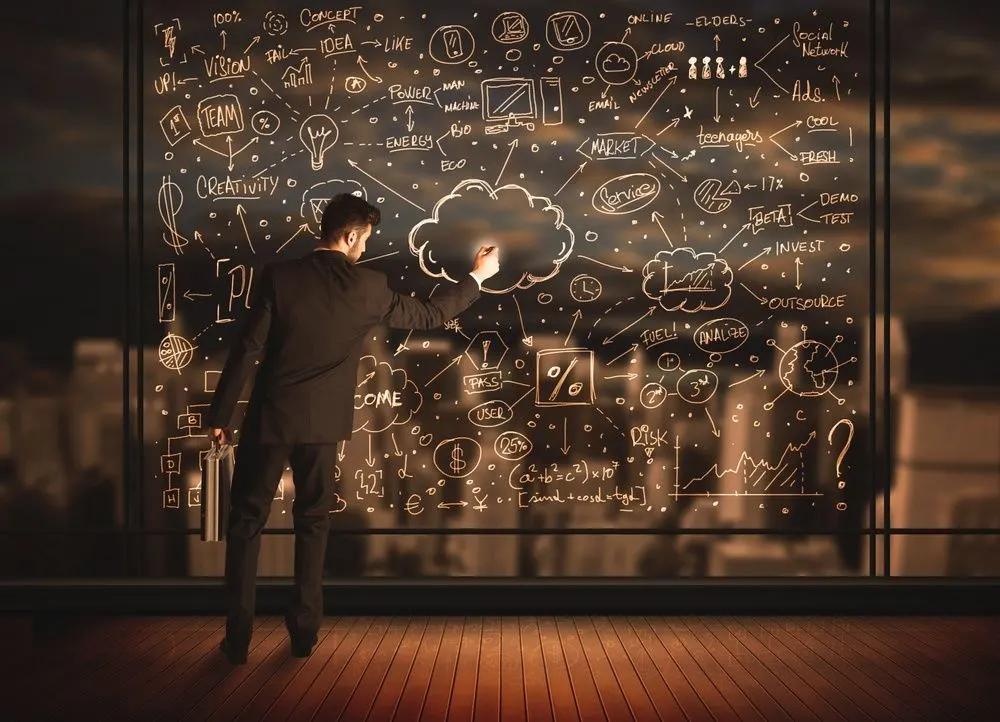 What does this mean for clinicians?
It means less sitting through thousands of paper Case Report Forms (CRFs) from different sites, transferring tons of data into spreadsheets to be analyzed, and best of all, no more stressing.
The FDA actually encourages companies to use cloud-based systems for organizing their clinical trial data, because it enables the sharing of more accurate data between:
Sponsors
Investigators
Patients
Regulators
This increased level of data sharing leads to increased compliance and reduced clinical trial costs.
To sum it up:
One centralized data storage location receiving and archiving feedback can exponentially speed up how clinical trials are run.
Another benefit of cloud computing with CTMS is how to secure the data that's being used is kept.
At one point, this was a huge concern with cloud technology. But, over the years, significant advancements have been made to improve the overall security in the cloud and ensure that everything is HIPAA compliant.
How does Cloud Computing Help with Data Access for Clinical Trials?
Increased Data Security Measures
We've all seen the computer hacker scenes in movies….
It seems so cool, but the last thing anybody wants is their clinical trial data to be hacked and sold to the highest bidder. Over the years, cloud technology has drastically improved its security measures to reduce risk and improve trust.
In fact, most people believe that data security with the cloud has surpassed the security of data hosted on-site.
The confidential participant data is located in a secure data center and there can be multiple layers of security applied to protect sensitive patient data from prying eyes.
Cloud computing for clinical trials allows employees to access the same applications and documents no matter where they are and converts any location into a "virtual" office.
Explore More Relevant Articles on P360
Simplified Subject Recruiting
In less than ten years, the number of registered clinical trials jumped from 50,000 in 2007, to more than 180,000 in 2014. Yet, during that time, about 85% of those trials3 were delayed or unfinished because of a lack of participants.
The good news is that there is a solution!
One key way that clouds computing helps pharma companies recruit participants is with "big" data.
As mentioned above, data that are stored in the cloud can be shared with anybody with proper access. That includes the data of certain patients and their qualifications for certain trials.
Cloud-based recruitment benefits hospitals and healthcare companies by increasing the awareness of the clinical trials that are being held and improves collaboration saves time and facilitates the research by the end-users.
It also benefits pharma companies and contacts research organizations (CROs) by streaming trial design and procedure based on eligible patients and lowering R&D cycle time and costs.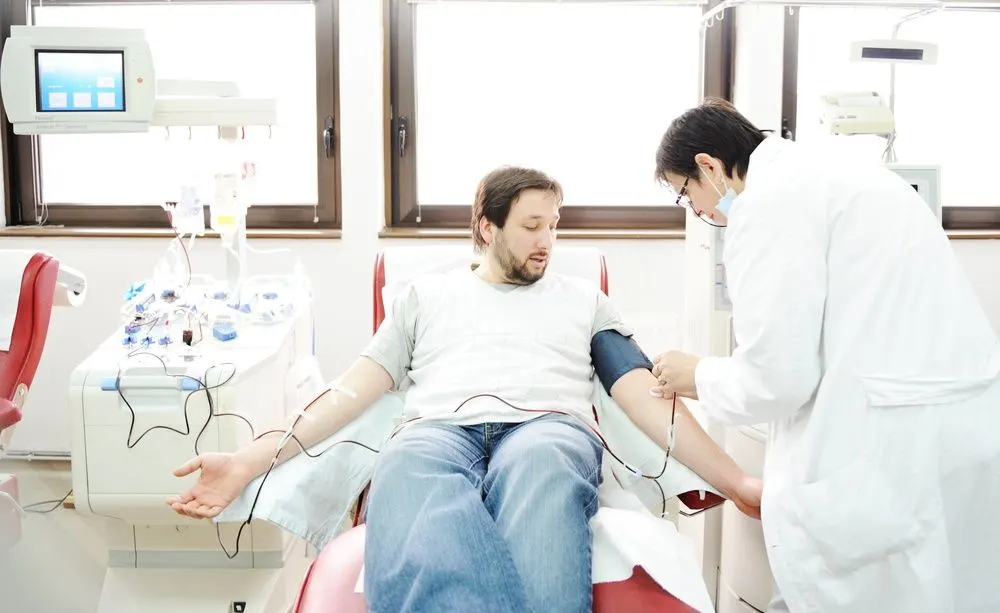 Boosts Subject Tracking Measures
A huge amount of data has to be collected on these patients to qualify for a clinical trial. To simplify the process, cloud computing can generate data from:
Social Media
Fitness Wearables (smartphone apps and smartwatches)
Electronic Records
And so many more sources!
We live in a digital world, where a 2×2 screen on your wrist can literally determine what kind of patient you are. That's just the way it is!
On a more serious note, all of these different devices offer a great way to track patients and their health when conducting clinical trials!
These devices enhance the following in clinical trials:
Patient Engagement
Data Quality
Operational Efficiencies
Plus, patient devices provide nothing but benefits for patients and the organizations in healthcare in the form of more data, educated patients, aware patients, and smoother communication between the provider and the patient.
How Can a Cloud-Based CTMS Help Improve Study Management?
The cloud can massively assist in study management. The chart below explains how it can be used and what it can accomplish.
Better Trial Location Control
Study Start-Up (SSU) solution is a cloud-based technology that simplifies trial location control with integrated activities:
Country Selection
Pre-Study Visits
Site Selection and Initiation
Contract and Budget Execution
Enrolling the First Patient
You can review and manage each trial location and how data is entered at that location, as well as monitor trial requirements in real-time, which speeds up the clinical trial process and reduces overall costs.
How Can a Cloud-Based CTMS Help with Cost Reduction?
Simplifies Financial Management
Research from IBM has indicated that many pharma companies can reduce their annual operating spending as much as 25% on clinical IT systems by using cloud technology.
The costs of hardware acquisition, installation, provisioning, maintenance, support, and software licensing are all eliminated when using a cloud-based CTMS. You can also obtain financial disclosure, obtain medical licenses, and manage to budget.
It was estimated that per year, patient recruitment costs alone can reach more than $1 billion.
"Recruiting the required number of patients for clinical trials is a constant challenge for customers and can represent more than 30% of total study costs," said Steve Cutler, Icon's COO.
Additionally, it was reported that in the U.S. in 2014, clinical trials across all therapeutic areas costs $30-40 million on average before even reaching approval in phases 1-3.
By keeping data organized and enabling clinical researchers the ability to manage everything in one location, the clinical trial process speeds up and eliminates extra costs.
This is all possible because of the benefits that cloud computing offers to clinical trial management.
So, how can a cloud-based CTMS provide clinical researchers the ability to run trials more efficiently and effectively? A cloud-based CTMS can:
Reduce Costs
Reduce Maintenance
Reduce Risks
Increased Reliability Across Multiple Phases
Reduce Hardware Requirement, Costs, and Maintenance
Simplify Recruitment
As does the digital technology we personally use on a daily basis, a cloud-based CTMS offers more control and flexibility with each study! Ultimately, providing information and results that improve the health of patients worldwide.
By looking at the charts and facts said in this article, you can gain a ton of insight on….
Questions that should be asked before beginning to form a clinical trial: Whether this is for a client of yours and you are supplying the cloud technology for their trials,or you're a clinical researcher, these questions must be asked! It gives a greater perspective on what can come from the trial and how to properly go about conducting it.

The clinical trial phases that must be done before receiving FDA approval: When doing business with somebody, it's always best to relate to your customers/clients. So, if you're services are being sold to those who conduct clinical trials, you should know the phases they have to go through in order to successfully launch a drug.

Struggles that exists around patient recruitment for clinical trials: For a trial to exist and results to be shown, you need participants, there's no question there. The traditional way of recruiting is hard and costly. The cloud helps with that. The graph shows the percentage of struggles that occur in recruiting. Thus, giving you a better idea for how you can assist your clients even more.

How to manage your study with the cloud: While most internet searches may not be helpful in determining how cloud computing can help manage your study, our above chart simplifies the answers. You can more easily collect data, manage that data, reduce on-site work, improve trial visibility across multiple channels, simplify financial reporting, and more effectively choose a trial site.
So, after reading this, do you find yourself not only more knowledgeable on clinical trials, but also feeling more confident in how you can help your clients manage their clinical trials with the cloud?
There's so much to talk about on this topic so please if you have any input that wasn't stated above then please share.
References
1: https://www.quora.com/What-are-the-costs-per-patient-in-clinical-trials-Phase-1-2-3-for-critical-care-or-critically-ill-patients
2: https://eclinical-trial-management.pharmatechoutlook.com/cxo-insights/increasing-clinical-trial-efficiency-with-cloudbased-edc-solutions–nwid-95.html
3: https://www.patientresearchexchange.org/stories/detail/clinical-trial-recruiting-tools-in-the-digital-age