Omnichannel HCP Engagement
for Effective Pharma Marketing & Sales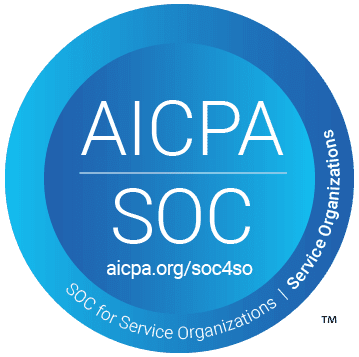 ZING Engagement Suite
The most comprehensive, compliant solution that embraces existing channels of communication with various features that include compliant text messaging, two-way voice calling, AI & Video related capabilities and more.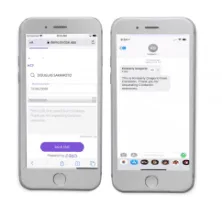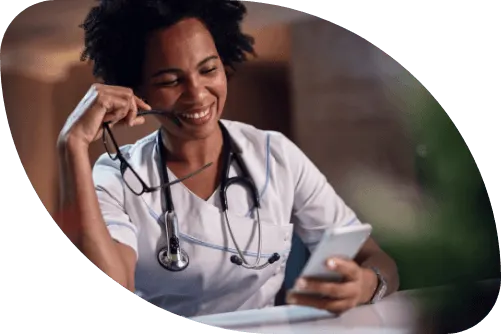 SMS Text Messaging
Two-way Text Messaging to provide Logistical and Promotional Messages
HCPs Receive the message on their regular SMS or WhatsApp
Send Any Digital Media as Attachment
Use MLR Approved Templates and Content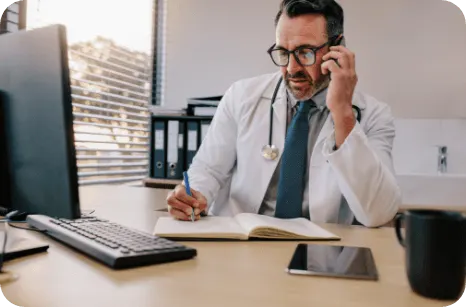 Two Way Voice Calling
Enable 1:1 Calling with HCP and Reps from the same platform as Messaging
Personalized Phone Numbers with Local Area Codes for each Territory
No Special App Required. Users talk on their regular phones
Separate out Work from Personal
Meta Data - Prevent Recordings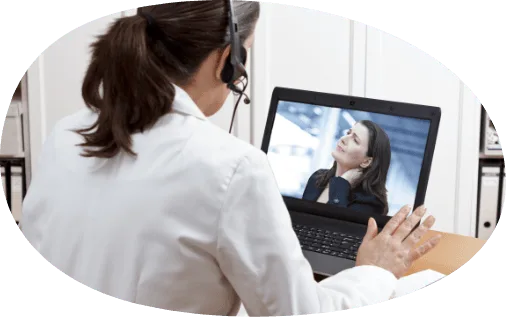 Instant Video Calling
No Installations Required on Invitee or Host end
Full Video Conferencing Capabilities
Instant Invitation by Text Message
Personalize UI by Brand/Company
Meeting Recording (With User Permission)
Compatible with Any Device, Any Browser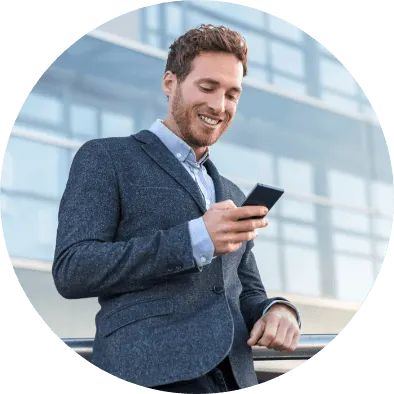 Video Widgets
Provide Instant Video Calling From Any Location
Embed As Buttons in Presentations, IVAs, Brand and HCP Websites, CRM Systems
Full Video Conferencing Platform - No Installation Required
Validate Users and Provide Personalized Service
Connect to Inside or Field Sales Teams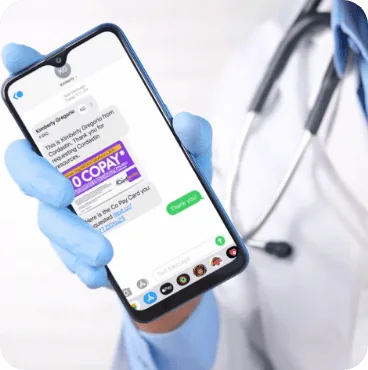 Intelligent Bot
Automate Inbound Requests
Provide Necessary Resources to HCP Office Instantly (e.g. Co Pay Cards)
Seamless Transition to Human Attendant
Personalized For Each Territory/Rep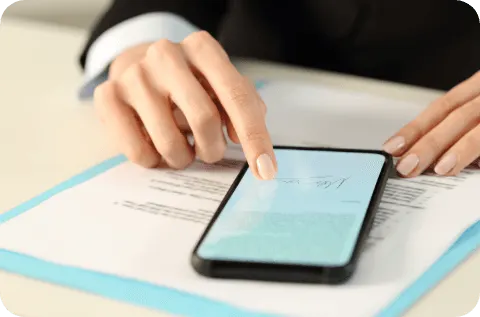 Signature Capture
Instantly Capture Signature
Maintain Compliance
Integrated in the SMS Channel
Autofill Documents
Integrate Data and Documents in System of Record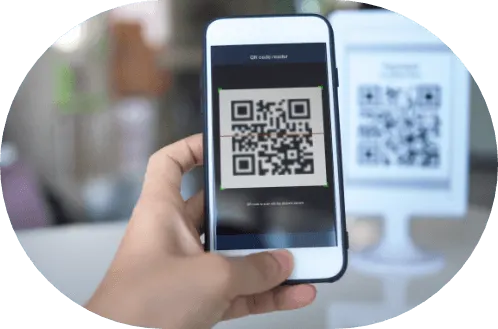 QR Code Pull Requests
Provide HCP Office with a QR Code
Enable Instant Text / Call / Video
Personalize For Each Brand
Connect Directly Reps
Provide Human or Automated Services
Reuse QR Code in any Marketing Campaign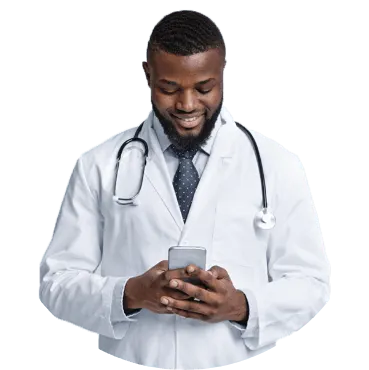 Co-Browse
Provide HCP Office with a QR Code
Enable Instant Text / Call / Video
Personalize For Each Brand
Connect Directly Reps
Provide Human or Automated Services
Reuse QR Code in any Marketing Campaign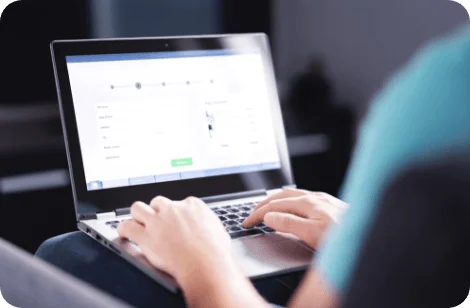 Forms
Enable Digital Transformation and Accelerate Enterprise Information Management
Collect, Validate and Process Information Instantly
Pre-fill available information
No Additional Software Required on HCP End
Trigger Existing Workflows (Internal or External)
Extract Data with AI Powered Engine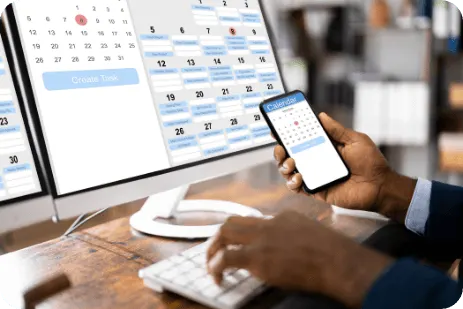 Scheduling
Integrate Smart Scheduling Engine to Book Multi Party Appointments
HCPs can Accept or Suggest Available Times
Conditional Approvals to Invite Additional Parties
Seamless Transfer Between Rep and MSL
Integrate with Office
SELECTING THE RIGHT TOOLS TO IMPROVE YOUR HCP ENGAGEMENT
As the Greek philosopher Heraclitus famously said, 'change is the only constant in life'. And there is no denying that pharmaceutical sales teams have experienced a lot of change over the last three years. The most significant one being that in-person meetings are out, and digital engagement is in. However, finding a digital solution that enables pharmaceutical sales teams to engage with prescribers and other healthcare professionals (HCPs) effectively can be difficult. To help make the process easier, the team at P360 developed this informative buying guide. The following pages highlight everything pharmaceutical sales teams need to know about the trends and technologies that are shaping the future of HCP engagement.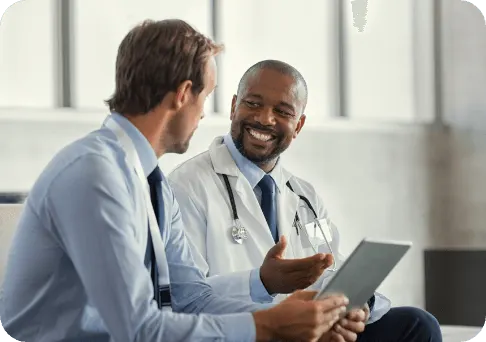 WHAT HCPS WANT
Against the backdrop of changing policies, mounting regulation and skyrocketing costs, pharmaceutical companies are investing heavily in their organization's digital transformation. Everything from how R&D is conducted to how brands connect with HCPs and patients is being reinvented. And for pharmaceutical sales operations, improving prescriber engagement is the top priority. But unfortunately, many of the current solutions ignore one very important thing: what prescribers want when it comes to the pharma-physician relationship.
Read More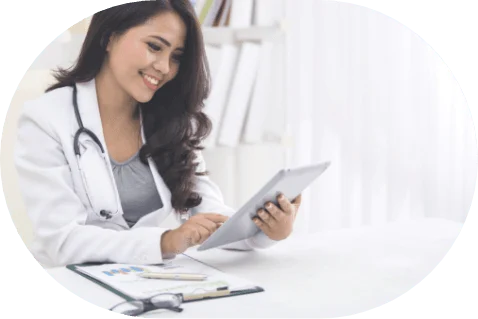 WHAT DIGITAL SOLUTION WORKS THE BEST?
With all the data in, the need for a digital-first HCP engagement strategy is clear. However, there are some very important things to consider before making a buying decision. That only scratches the surface of all that needs to be considered. However, the above are some of the most important things to consider. For example, technology can check off all the internal boxes, but it is useless if HCPs fail to adopt it.
Will HCPs be receptive to the new technology?
Is it flexible and easy for reps to use?
Will compliance be an issue?
Does it integrate with the company's IT infrastructure?
What's the overall user experience like?
Read More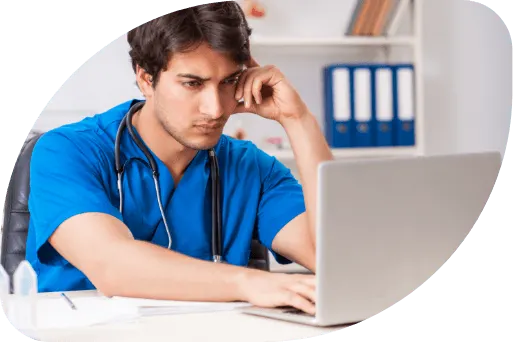 WHAT ABOUT EMAIL?
Unfortunately, not every solution is going to hit the mark. Even technologies that have been effective in the past are no longer viable. Take email marketing platforms for example. Everyone has an email account, and it's been the workhorse of digital marketing programs for years. However, the reality is that roughly 80% of marketing-related emails go unread. According to a leading pharma brand that we interviewed, this is because nearly half of the emails pharmaceutical sales teams send HCPs end up in Spam. And once your emails are marked as Spam, they can stay that way for good. Unless, of course, the HCPs IT department intervenes.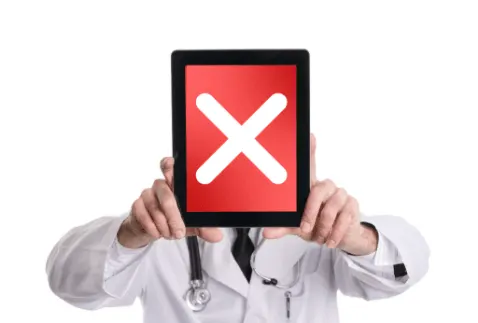 WHAT ABOUT APPS AND WEB PORTALS?
Thanks to the advent of Apple's App Store and the Google Play Store, mobile apps have experienced a meteoric rise in popularity for more than a decade. Their widespread adoption is due in part to their easy, touchscreen accessibility and ability to go wherever a smartphone user goes. Because of this, they've made Web portals mostly obsolete. After all, why hassle with a computer, URLs and logins when you can just pull an app up and go from there?
According to Business of Apps, Google's Play Store has 2.39 million apps on it. Apple's App Store has even more, with 3.6 million. And therein lies the problem. The app market has become completely oversaturated and is now working against itself.
Read More
WHAT IS THE SOLUTION?
Mobile is a must for HCP engagement. Even as far back as 2014, 90% of physicians were already using smartphones to access pharma-related information. And today, prescribers and their staff are using their devices to do even more, including communicating with pharma reps. As such, apps are a step in the right direction.
However, apps don't check off all the boxes pharmaceutical sales teams need. But there is one solution that does... SMS text messaging. From a healthcare practitioner's point of view, it's a preferred solution. Here are some reasons why:
Here are some reasons why
HCP engagement is the communication of relevant, well-timed, appropriate medical information to healthcare providers. This information can be conveyed in a variety of ways including virtual meetings, SMS text messaging and documents being shared from pharmaceutical companies and other medical industry counterparts about their devices, medications, side effects and usages.
HCP Engagement refers to the exchange of information between healthcare providers (HCPs) and pharmaceutical representatives or others in the supporting industry. The information typically contains product information about drugs on or coming to the market, procedures and efficacy information, and other pertinent information on their products delivered in a time sensitive manner when and how the HCP needs them.
The best HCP Engagement Strategy is one that is timely and on topic to what the healthcare provider needs. Communicating product information, side effects, efficacy stats and more when and how the HCP requires them is key to engaging in a thoughtful, meaningful way that builds the relationship between rep and HCP.
The best HCP Engagement platform in healthcare is the ZING Engagement Suite because it is frictionless for the HCP with no app to deal with and no login to remember. For the healthcare provider, they can just communicate with the pharmaceutical rep in their native manner, make seamless video calls, co-browse, capture signatures, use QR codes and more in one easy, time saving touch point.
A whopping 82% valued texting with reps over other communication modes. The reason for this is simple, text messaging saves them time and eliminates unnecessary visits. Text messaging also enables HCPs to manage pharma communication at their own pace. The most popular mobile messaging channels include SMS in the US and WhatsApp globally (Line and Viber are also popular in some countries).
Text messaging is easy and convenient for HCPs and their staff. They don't need to be at a computer to initiate contact and there are no portals to log into or apps to download. In addition, some SMS platforms built for HCP engagement leverage automated messaging to help ensure prescribers get commonly used material when needed.
Critical for the pharma-to-physician relationship, compliance measures have been difficult to ensure with traditional pharma-to-physician text messaging. But not anymore. Compliance-enabled text messaging is easy to implement with platforms like the ZING Engagement Suite. With tools like these, SMS messages can be templated and pre-approved. For sales teams, this makes for risk-free HCP engagement.
Texting platforms that are built for HCP engagement provide multimodal, unified communication. Having more ways to connect with HCPs on a single platform just makes sense. From a text message, it's easy to initiate two-way phone and video calls, form sharing and more.
Text message open rates are as high as 98%, and response rates are nearly eight times that of email. In addition, people respond much quicker to text messages. On average, it takes 90 seconds for someone to respond to a text.
All of this functionality is a big reason why Gartner estimates that by 2025, 80% of customer service organizations will have abandoned native mobile apps in favor of messaging. It's also why we introduced the ZING Engagement Suite. ZING is a comprehensive unified communications as a service (UCaaS) solution that enables compliant HCP engagement by enhancing existing communication channels with tons of features, including text messaging, two-way voice and video calling, onscreen collaboration and form sharing, inbound communications with QR code scanning, artificial intelligence (AI) assistance, signature capture, easy access integrations and more.
All of these features are designed to help pharmaceutical sales teams engage with HCPs without barriers, which is something they have been asking for.
"The ZING Engagement Suite is the only platform available that equips pharmaceutical sales and marketing teams with everything they need to engage with healthcare professionals in a streamlined, digital-first manner; which is quickly becoming the norm," stated P360 CEO and Founder Anupam Nandwana. "ZING integrates with leading CRMs and is full of powerful features that enhance any sales enablement strategy or workflow. But for HCPs, ZING offers a seamless, hassle-free experience that is seen as nothing different from their normal mobile communication method. There are no apps to download or logins and subscriptions for end-users to deal with."
HOW THE ZING ENGAGEMENT SUITE IMPROVES HCP ENGAGEMENT
The ZING Engagement Suite addresses all the pain points associated with traditional HCP engagement methods by enabling pharma sales and marketing teams to do all the following, and more.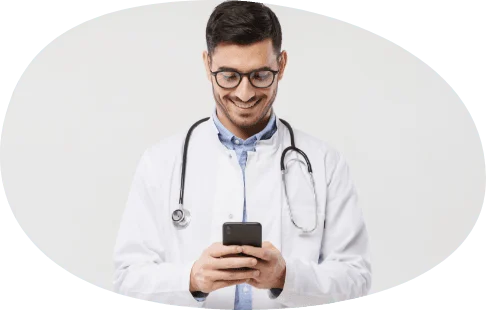 EXCHANGE SMS MESSAGES WITH HCPS
ZING's two-way text messaging capabilities enable pharma reps to exchange messages with HCPs in support of logical and promotional messages, including digital media and attachments. Compliance-approved templates and messages can be preloaded into the system so that prescribers don't receive content they shouldn't. HCPs receive messages with ease, and that are native to their mobile devices via SMS or WhatsApp
Read More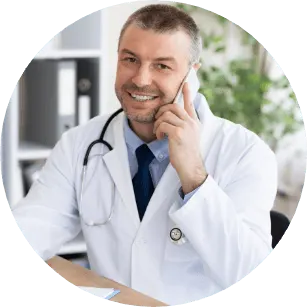 ENGAGE IN TWO-WAY VOICE CALLING
ZING supports 1:1 voice communication between reps and HCPs from the same platform as SMS messaging. Reps are equipped with personalized phone numbers with local area codes for each territory. No special apps are required; users talk on their standard mobile phones and can separate work calls from personal. Built-in two-way voice calling improves HCP engagement by:
Eliminating the need for multiple systems and devices
Giving HCPs more control over their communications
Enabling reps to communicate while driving
Making multimodal mobile communication easy
Enabling reps to make business or personal calls on the same device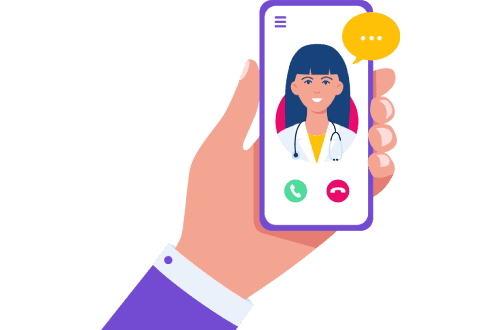 INITIATE INSTANT VIDEO CALLING
With ZING, no installations are required for the invitee or host. And invitations can be sent via text message. The solution includes full video conferencing capabilities that are compatible with any device or browser. The user interface (UI) can even be custom branded. Two-way video calling/instant video calling improves HCP engagement by:
Read More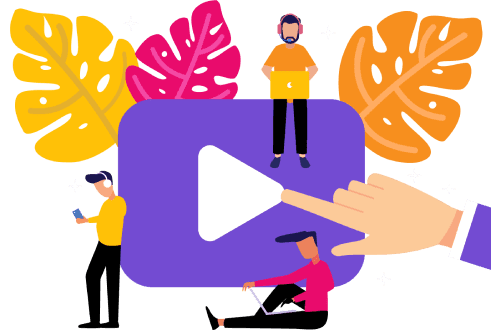 EMBED VIDEO ANYWHERE
ZING enables instant video calling from any digital channel. Call buttons can be embedded in presentations, IVAs, branded materials, websites, CRM systems, etc. And the best part is that software installation isn't required for the HCP. Video embedded anywhere improves HCP engagement by:
Automatically routing calls to the appropriate rep
Eliminating the need for cumbersome service queues
Removing the risk of missed calls or emails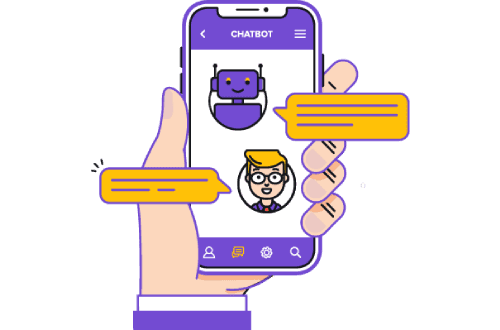 DEPLOY INTELLIGENT BOTS
ZING can even power pharma reps with automated responses to inbound requests (e.g., co-pay card requests). And when needed, reps can seamlessly transition back to themselves. The bots can even be personalized for each territory, rep and brand.
Intelligent bots improve HCP engagement by:
Removing compliance issues
Giving HCPs instant access to what they want, when they want it
Eliminates missed follow-ups when out of the office or out of reach
Removing white space issues
Simplifying access to reps and important drug information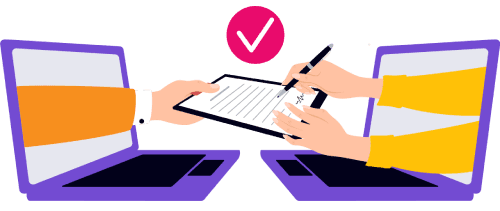 CAPTURE SIGNATURES INSTANTLY
Standard forms can be uploaded to the ZING platform and then sent via text message for electronic signature. ZING also makes it easy to integrate data and documents into systems of record. Signature capture improves HCP engagement by:
Eliminating the need for paper documents
Removing the need for old, outdated fax machines
Giving HCPs a way to sign required forms digitally
Eliminating the need for additional in-person visits
Enabling the ordering of samples remotely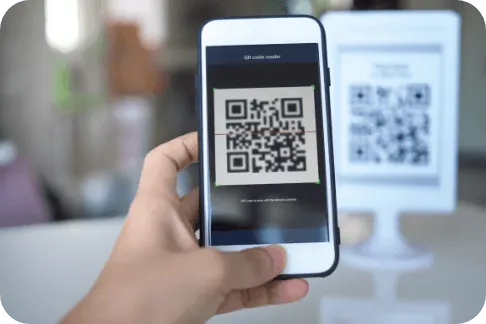 STREAMLINE COMMUNICATION WITH QR CODES
ZING makes it easy for pharma reps to provide HCPs with QR codes, which is a type of barcode that can be read by a smartphone. Like links, QR codes enable instant text, call or video communication. The QR codes can even be personalized for each brand. And they can be programmed to connect directly to the appropriate rep. QR codes improve HCP engagement by:
Read More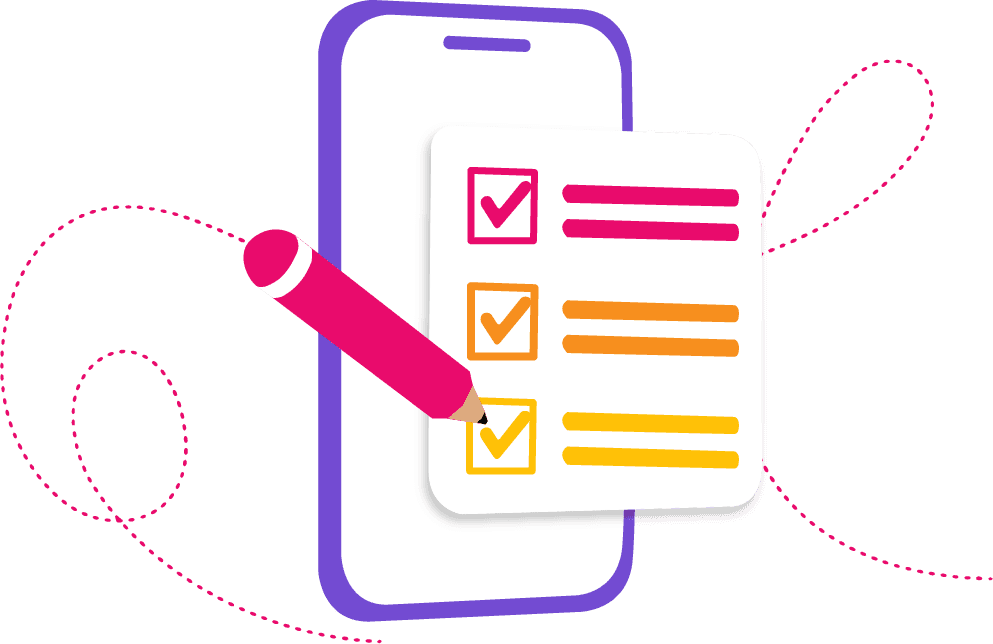 CO-BROWSE AND SHARE FORMS
ZING enables pharma reps to work collaboratively with HCPs and staff. Reps can share forms and other important documents without the need for in-person visits, email or fax machines. And pharma teams can collect, validate and process information instantly with no additional software required on the HCP's end. Co-Browse and form share improves HCP engagement by:
Eliminating the need for paper forms
Enabling forms to be signed digitally
Reducing errors or inefficiencies like forgotten forms in the office or trunk
Allowing pharma reps and HCPs to collaborate on forms for complex therapies remotely
Enabling pharma reps to help with forms instantly and from any location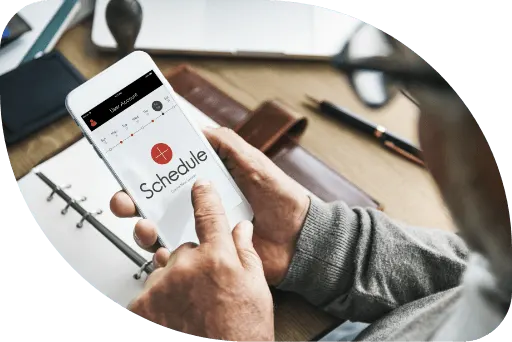 SCHEDULE WITH EASE
ZING includes a smart scheduling engine that helps reps easily book multiparty appointments. HCPs can accept or suggest available times instantly. And calendaring integrates easily with MS Office.
Easy scheduling improves HCP engagement by:
Giving prescribers more control over their schedules
Enabling the coordination of meetings across multiple calendars
Providing timely reminders about meetings
Offering prescribers instant access to a reps availability
Making it easy for HCPs to reschedule, when needed
Including prebuilt integration with third-party calendars such as Microsoft Office, Google, Salesforce and more, making it easier for reps to schedule appointments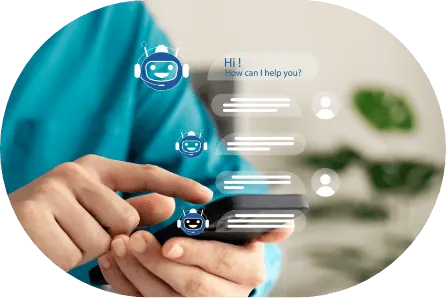 DEPLOY AI-POWERED CONTENT MODERATION
ZING's built-in, AI-powered content moderation tools help ensure that HCPs never get the wrong message. The system can be programmed to block certain words and phrases. And it can also be used as an added layer of protection for compliance. AI moderation improves HCP engagement by:
Eliminating the risk of unapproved language or phrases
Protecting against the accidental sending of messages
Enabling compliance measures for off-script text
Eliminating the risk of offensive or inappropriate text
Protecting against sending misinformation
LEVERAGE SALES & MARKETING DATA MORE EFFECTIVELY
ZING comes equipped with prebuilt integrations that enable reps to easily connect with any CRM used by the life sciences industry. This includes both read and write capabilities. This allows reps to access vital sales-related data when they need it and update profiles, notes and other details on the go. Integrated data management improves HCP engagement by:
Read More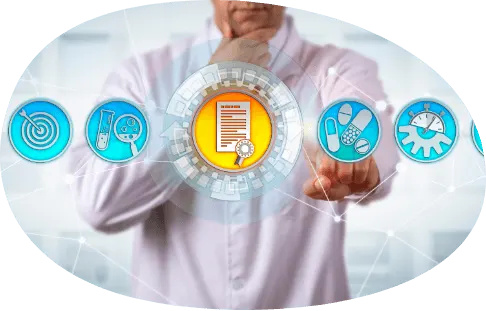 ZING ENABLES COMPLIANT COMMUNICATION
83% of the pharmaceutical executives we surveyed said compliance is their top priority. The reason being is that compliance-related violations cost companies millions of dollars each year. But with the ZING, avoiding compliance issues is a breeze. All the messages, digital assets and replies sales teams send to HCPs can be preapproved by compliance and preloaded into the system. That way, nothing gets out that isn't already approved.
Read More
ZING MAKES HCP ENGAGEMENT EASY
With the ZING, pharma teams can exchange compliance-enabled two-way unified messaging with healthcare professionals without barriers. There are no apps for end-users to download and there are no subscriptions for them to deal with. To HCPs, ZING offers a seamless, hassle-free experience that's seen as nothing different than their normal method for receiving texts. To do this, ZING uses native text messaging on an HCPs iOS or Android device with pre-built integrations with major CRMs. ZING also makes it easy for pharma IT teams in terms of data management and integrity for things like territory alignments, roster changes and other specific data integration needs. Compliance can track every communication, end-to-end. And managers can measure activity and results with ZING's powerful dashboards.
HOW A LEADING PHARMACEUTICAL BRAND IMPROVED HCP ENGAGEMENT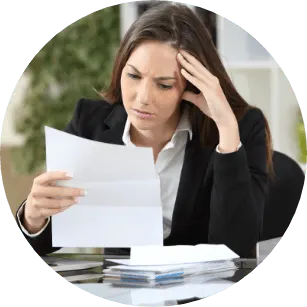 THE PROBLEM
With in-person meetings on the decline and nearly 80% of emails going unread, a leading biopharmaceutical company was looking for a new, more effective way to send compliance-approved messages and other digital assets to HCPs and office staff. Although a vital part of the complex healthcare equation, time-strapped HCPs no longer had the bandwidth for in-office meetings with company reps. They wanted a more convenient way to receive pharma-related information and support. And it had to be a way that enabled them to get what they needed, when they needed it, and without interruption.
Read More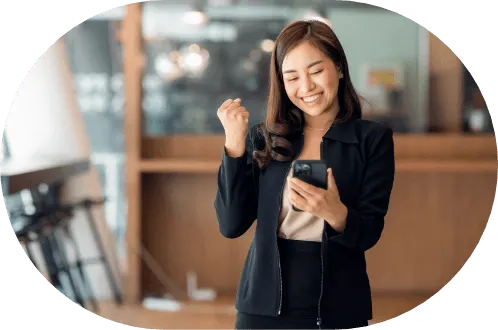 THE SOLUTION
The client turned to P360 and ZING as a potential remedy for its HCP engagement woes. ZING made it easy for the client to send things like MLR-approved templates, coupon codes and other resources to HCPs and office staff. Reps also had the ability to jump into conversations when needed—from their own devices. And enabling features like two-way text messaging, voice and video calling and more from the same platform provided consistency and a unified touchpoint for HCPs.
In the past, it took multiple systems and devices to perform all of these tasks. But not with ZING!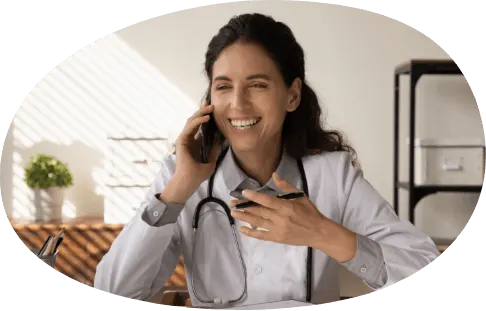 THE RESULTS
With ZING, the client has been able to improve HCP engagement significantly. More than 90% of messages to HCPs are read, with an incredible 55% click-through rate on links and other assets. In addition, the company's sales force now has the ability to send compliance-approved messages and other resources instantly. In addition to better engagement, ZING was able to ease the client's legal and compliance concerns thanks to its administrative controls and customizable workflows. ZING was also able to handle the client's complex data retention requirements by providing a full view of field operations by providing a dashboard that includes reports and other insights into platform usage.
Read More