How the Internet of Things (IoT) is Poised to Change the Management of Clinical Trials
How the Internet of Things (IoT) is Poised to Change the Management of Clinical Trials
Brian Fitzgerald | December 16, 2020
As the impact of COVID-19 escalates globally, many hospitals and clinics are continuing to limit non-essential patient visits for clinical trials. According to recent research, more than 1,200 clinical trials have been put on hold so far this year. Others suggest that nearly every clinical research site in the US has reported that one or more of their ongoing clinical trial studies has been delayed or halted because of the pandemic. Given these insights, and the sheer volume of clinical trials conducted each year, it is safe to assume that thousands of clinical trials have been halted, significantly delayed or stopped due to COVID-19 in 2020.
In order to contend with this dilemma, Clinical Research Organizations (CRO) and pharmaceutical companies have been scrambling to incorporate remote processes for operating clinical trials. With the assistance of Clinical Trial Management Systems like Trials360, and emerging Internet of Things (IoT) enabled smart devices such as Swittons, CROs and pharmaceutical organizations are working to get clinical trials back on track. Which leads one to wonder if virtual clinical trials and remote patient monitoring will now take the place of traditional clinical trials?
For the team at P360, the answer to this question is a resounding "yes!" And we strongly believe that IoT-based clinical trials will reimagine clinical development and revolutionize the entire trial process.
There is no doubt that traditional clinical trials are essential for bringing novel drugs to market. There is no getting around them. However, they are also very expensive and take a long time to complete, often several years. Under normal regulatory circumstances and public health conditions, the entire drug development process (clinical trials to marketing) can take 12 to 18 years – at an average cost of $2 to $3 billion.
IoT takes location out of the equation
One of the things that adds to the complexities of clinical trials is recruiting participants and retaining them. This is a major stumbling block for most trials, and the reason it exists has to do with location. Often, it is the clinical trial location that makes it difficult for potential patients to participate in trials. This often perpetuates the recruitment stage, and can create other serious challenges when it comes to the diversity of participants.
The FDA has even gone so far as requiring that organizations make trial participation less burdensome for participants, and advises that they should consider the implementation of advanced mobile tools in lieu of a site visit. Our Swittons Internet of Things (IoT) powered smart devices answer this call by providing CROs and pharmaceutical organizations with an omnichannel platform that enables remote, push button participation in clinical trials by key populations – no matter where they might be. Built on an agile technology platform, Swittons devices are easy to deploy, with a flexible user interface that not only integrates with other systems, but other IoT devices as well.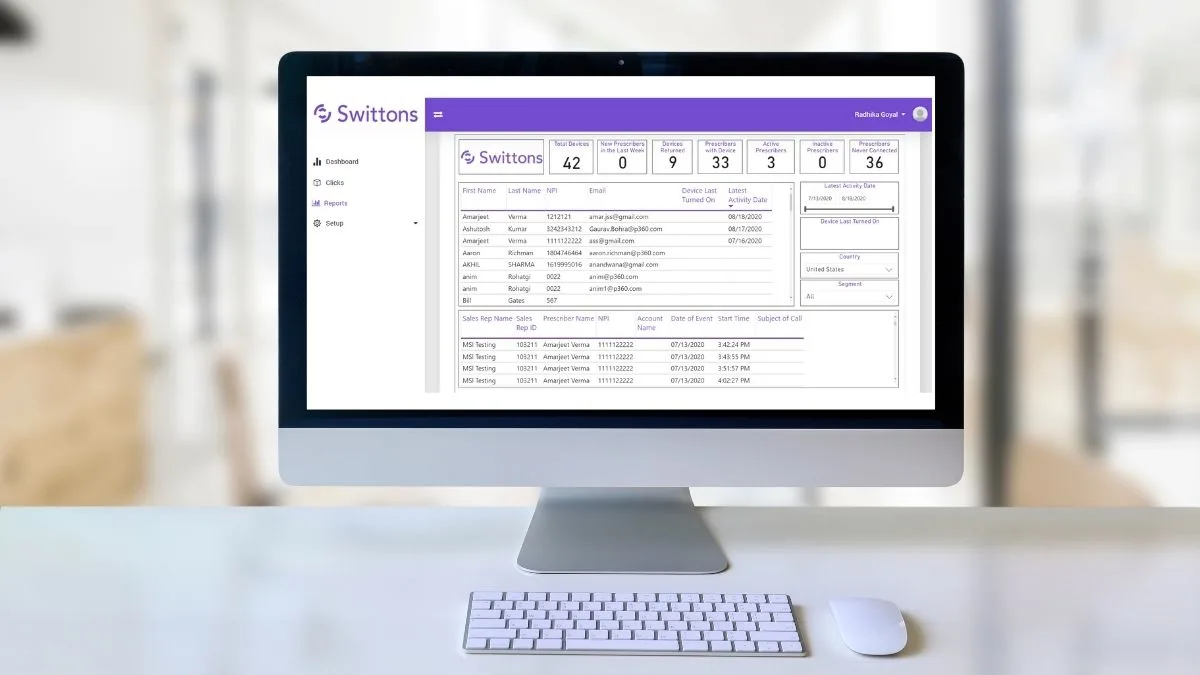 This flexibility gives CROs and pharmaceutical companies the power to create their own workflow, configured in the way that works best for their specific use case. This means Switton devices can be uniquely programmed, so end users aren't forced into workflows that don't fit their needs. In addition, the devices are designed to be compatible with existing systems and integrate with clinical trial management systems (CTMS) like Trials360. Swittons also features a powerful backend portal and reporting system, where administrators can view user CLICKS in one convenient location.
Swittons are even able to trigger phone and video calls via a built-in integration with Microsoft Teams1, and can be custom branded and programmed for a wide range of scenarios. In clinical trial settings, Swittons fills the gap between the research organization and trial participants by automating functions such as: triggering alerts, patient self-reporting, patient monitoring and more.
IoT-enabled tools like Swittons, which are able to integrate into overall clinical trial management systems, make virtual trials a possibility and offer CROs a one-stop solution for smarter clinical trials. From retaining participants to data collection, using smart connected devices within clinical trials just makes sense.
How IoT streamlines clinical trials with virtual visits
In order to increase the flexibility of clinical trials and boost participation of patients in trials, it is important to combine technology with functionality. Flexible IoT devices like Swittons not only assist CROs in improving patient-centricity by ensuring participant's safety and satisfaction, they also help with real-time data collection and processing. Some of the other benefits that IoT devices like Swittons offers includes:
Remote patient monitoring
Real-time access to data
Automated alerts and notifications
Remote screening
Bush-button therapy reorder; study medication and placebo delivered to patient's home
Periodic, push-button self-assessments of participants via connected digital devices
Enhanced study quality
Increased patient safety
New levels of monitoring
Added transparency to the trial status
Faster corrective actions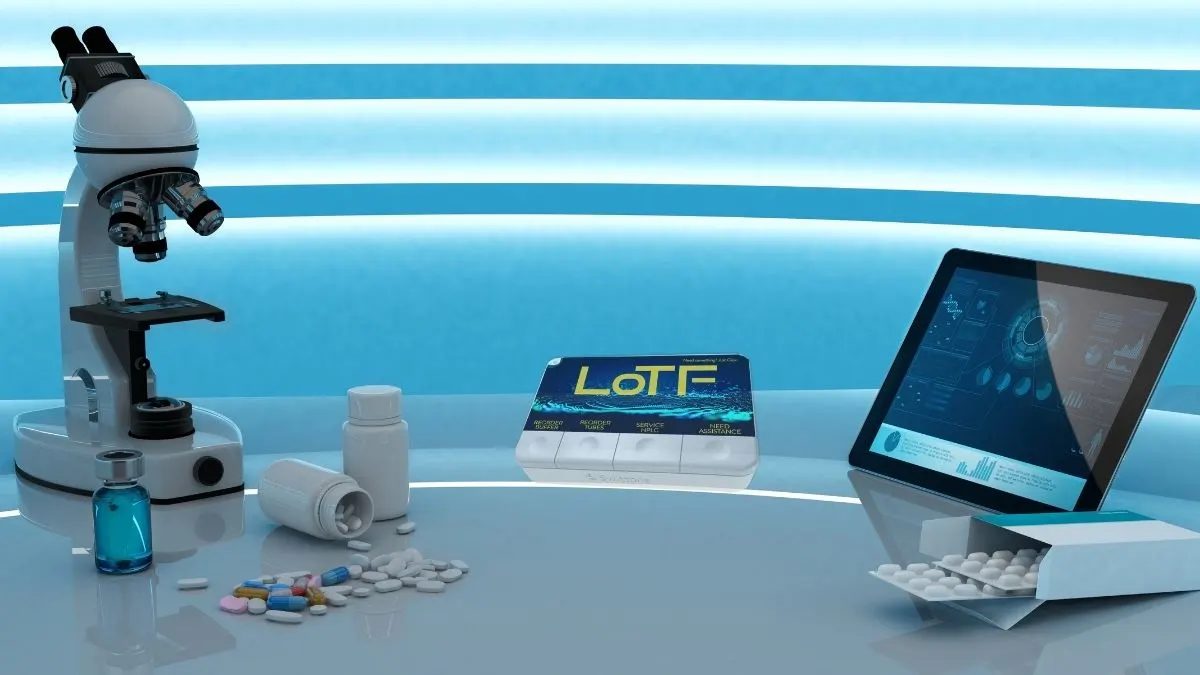 Patient-centricity is key
Patient-centricity is a priority for research organizations, clinics and hospitals, and the next generation of patients will expect CROs to conduct clinical trials in a virtual environment. That's why CROs and pharmaceutical organizations must start taking steps to future-proof their operations by meeting the needs of a diverse, tech-savvy clinical trial participant. And technologies such as IoT hold exciting promises for the future of clinical trials, and meeting the needs of next gen patients.
With the appropriate implementation of remote patient-facing technologies, virtual trials will bring improved treatments to patients in less time, at lower cost. And because every trial setting and participant population has unique clinical trial requirements, the team at P360 is here to help your organization along the way.
Explore More Relevant Articles on P360
About P360
Based in Piscataway Township, New Jersey, P360 is a leading developer of technology for the life sciences industry. Product offerings include BirdzAI, PatientJourney360, Data360, Trials360 and Swittons. To learn more about P360, visit P360.com.
References
1: https://www.microsoft.com/en-us/microsoft-365/microsoft-teams/group-chat-software