5 Use Cases for Commercial Pharma AI Beyond Drug Discovery
Jacob Vazquez | October 2, 2019
Artificial Intelligence, or AI for short, has been one of those buzzwords that's been circulating throughout the healthcare industry. Most recently, it has been widely considered to be extremely beneficial for drug discovery and in clinical trials.
However, that's just a very small aspect of the total benefit that pharma AI can bring to the table for the pharma and biotech industries.
According to a study by Accenture, pharma AI can potentially create $150 billion in savings1 for the United States healthcare economy by 2026.
Constantly hearing about the incredible benefits of AI while still not fully understanding what it can do and how it can help can be very frustrating and often deter companies from embracing it.
Be we dive into AI and its benefits, let's briefly go over its definition:
AI consists of various computer systems and predefined algorithms with the ability to perform tasks that normally require advanced human intelligence.
Some of these tasks include:
Visual Perception
Speech Recognition
Decision-Making
Translation Between Languages
The idea of "human versus machine" has been replaced with "human + machine" and if that just piqued your interest, it should. Pharma AI has entered the beginning of a golden age, and it is expanding into everything from manufacturing to marketing trends.
You may have wondered how patients feel about receiving AI-enabled healthcare?
54% of patients2 are willing to receive AI-enabled care.
With over half of patients in favor of AI-enabled healthcare, it shows how far AI has already come in the pharma industry.
Now, will incorporating AI alone suddenly result in millions in revenue right away.
No.
However, when AI is paired with the right tools and platforms such as Microsoft's Cortana Intelligence Suite3 and pharma-specific solutions, the results will begin to show quickly.
So, How Can Commercial Pharma AI Be Used Beyond Drug Discovery
1. Targeted Content Delivery in Marketing
The pharma industry has come a long way since the traditional methods of marketing blockbuster drugs, thanks in large part to the integration of AI and other state-of-the-art technology.
With the addition of pharma AI, huge amounts of raw data can be collected, sorted, and interpreted in real-time. Due to this, pharma AI has the ability to improve your commercialization in some key ways:
Marketing Strategies
Product Launch
Product Value Proposition
Customer Engagement
In the past, general marketing strategies have worked because the drugs that they were selling had an impact on a large population of patients all at once, otherwise known as blockbuster drugs.
Now, with the rise of a more patient-centric approach within the industry, pharma companies need to market in a more targeted and specific way.
Unfortunately, the traditional pharma marketing systems can no longer be successful in this new pharma because they're both sluggish and inaccurate.
With pharma AI, on the other hand, pharma companies can aggregate, process, and convert massive amounts of unstructured and difficult to manage data sources to gain rich insight into how consumers are making decisions.
By implementing the right algorithms paired with a powerful analytics solution, data can not only be accessed but can also be used to precisely target consumers who are most in need of your product or service.
"Using data intelligently to power go-to-market strategies4 has to be a priority if commercial teams want to stay ahead of the competition and increase both their REACH and their PRECISION." – Dr. Dolores Baksh, GE Healthcare Life Sciences
Success in pharma marketing often requires a lot of complex decision-making, which can get overwhelming and stressful very quickly. Thankfully, pharma AI can provide your company with data analytics to reduce stress, save time, and deliver high-quality results!
"AI-powered analytics is perfect for pharma marketing departments because it can undertake large volumes of complex decisions by going through data-sets at a high degree of accuracy." – Sudeep Pattnaik, CEO, ThoughtSpace
The end result is a solid marketing foundation that allows you to target the right consumers or population leading to a better commercialization and pharma marketing strategy.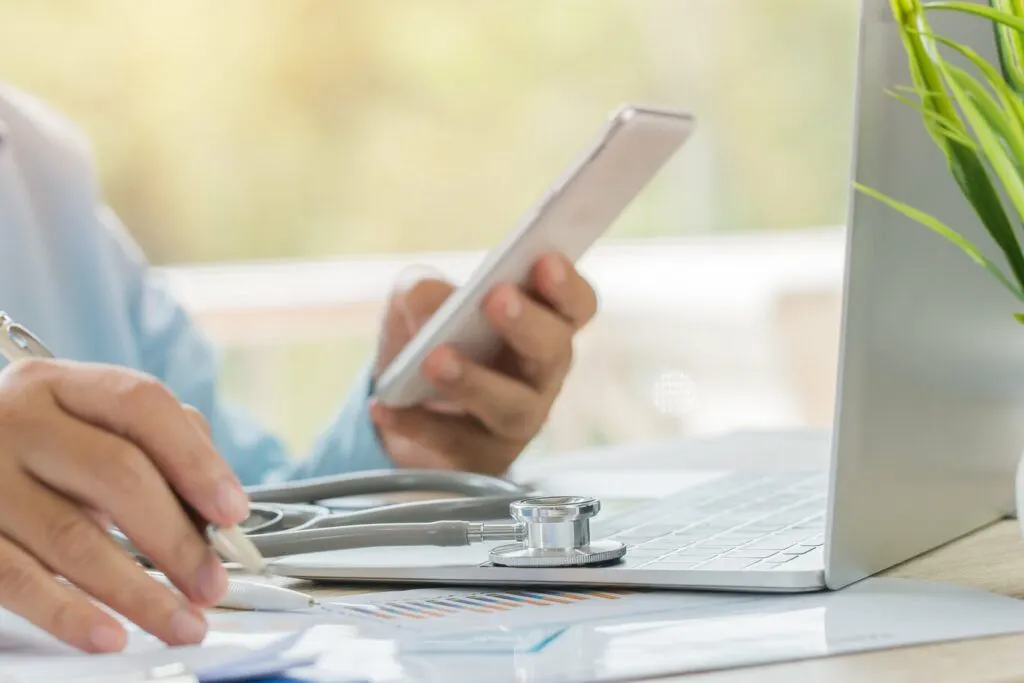 2. Manufacturing Optimization
You're probably familiar with the old saying, "everybody makes mistakes." Well, what if we can change that to, "Artificial intelligence DOESN'T make mistakes," at least when speaking about pharma manufacturing.
Why is pharma manufacturing optimization so important?
The process to fully develop and test a new drug can cost up to $2.7 billion.
Of course, not all of that money is spent in the manufacturing stage of drug development.
The various studies that need to be conducted in order to bring the drug to market constitute about $10 million to $2 billion of the total amount, but here's the kicker…
90% of drugs5 that begin testing in humans don't reach the market because they are either UNSAFE or INEFFECTIVE.
So, errors in manufacturing could not only hit you at an unexpected time, but they can also be extremely costly. That's where pharma AI comes into play.
Using predictive analytics, AI and Machine Learning (ML) can predict and prevent:
Under-demand
Over-demand
Supply chain problems.
Production line failures.
And more!!
With that being said, how exactly can AI and ML do this?
Well, instead of humans sifting through the massive amounts of raw data for hours looking for anomalies, AI and ML can do it much more quickly, efficiently, and accurately at a lower cost.
Pharma AI can be beneficial to your company's manufacturing sector by providing6:
Increased speed.
Increased precision.
Enhanced employee safety.
3. Discovering and Evaluating Pharma Market Trends
The last thing that any pharma company wants to worry about is being the last to know about an emerging trend in the market.
Being the last to know could set your company and product development far behind your competition and you'll end up playing catch-up.
Traditionally, the best ways to discover emerging market trends were networking, website researching, and sifting through professional studies.
However, in the current technical age, pharma AI helps your company be the first to know about an emerging trend before it happens, giving you plenty of time to plan and execute.
Applications of AI such as ML and Deep Learning (DL) have the ability to analyze large amounts of data to make sure you are the first to witness any potential market trends.
By following a programmed algorithm, these applications of AI can quickly dig through these large data-sets. This would take much longer for humans to do.
The word "analyze" doesn't quite fully define the magnitude of automated work that will be done for your pharma company using pharma AI. Instead, the term "dynamic understanding" more effectively describes the capabilities of AI and ML-enabled processes.
ML can provide your company with a dynamic understanding of the entire market in real-time, providing the best results.
After the data is produced, your company can benefit from being fully aware of the following:
Market Size.
Patient Segmentation.
Targeting.
Provider Segmentation.
Payer Segmentation.
Messaging.
Health Economics and Outcomes Research (HEOR) activities.
4. Prescriber Segmentation
As the pharma industry becomes increasingly more patient-centric, the way pharma companies create and commercialize drugs are becoming more prescriber specific.
In 2016, there were 4.45 billion prescriptions written7 throughout all of the United States.
Based on that statistic alone, can you even imagine how long it would take to sort through all of the data involved for each individual prescriber? It would simply take forever!
Pharma AI helps you and your team free up time typically spent on more mundane or administrative tasks to instead focus on tasks that lend themselves to the company's long-term goals.
For example, some types of data that pharma AI can generate efficiently are:
Therapy starts, changes, and add-on prescriptions.
Compliance and persistence.
Managed care access for the brand.
Group practice affiliation.
For instance, let's say you want to segment prescribers into the following groups:
Promotion
Payer
Product
Patient
By leveraging pre-programmed AI algorithms to calculate large data-sets, you can create more specific groups for the four segmentations above. Let's say two of the more specific groups are "Price-driven" and "Range of communication."
A study that conducted8 similar prescriber segmentation discovered that 71% of prescribers were more specific with how they would like to be contacted, while only 29% of prescribers had a larger range of communication preferences.
Traditionally, finding this would not only take a ton of time, but it would also require significant resources to pull off within a reasonable timeframe. So, why spend all the time and resources on a task that can be done much more quickly and efficiently with AI?
5. Chatbots
A research firm, Gartner, predicts that chatbots will handle 85% of customer service issues by 2020 and 40% of patients won't mind talking to a chatbot as long as the information is accurate.
When people think of chatbots, they only think of the little pop-ups that come up at the bottom of the screen of websites. With the integration of AI, chatbots can be expanded in multiple ways that make your job easier and the experience much better for your consumers.
First, let's briefly go over how AI-enabled chatbots can benefit your pharma company's website since it is the most common understanding of the technology.
You can't always be there to respond to every website visitor all day and every day. However, AI-enabled chatbots can help bridge the gap by providing basic information to visitors on your website and social media when they need it.
According to a State of Chatbots report in 20189, 64% of website visitors expect 24-hour chatbot customer service while 55% of website visitors expect instant responses.
Plus, by incorporating certain algorithms into ML-enabled chatbots, insights from every conversation can instantly be learned and processed to ensure that a more human-like response is given with every encounter.
This way, you're giving the user EXACTLY what they want. A response that is accurate, compliant, quick, and available 24/7, 365 days a year!
So, what are other ways chatbots implemented with AI can be beneficial for your pharma company?
Track patients after discharge.
Check on patients with chronic diseases.
Track clinical trial participants.
Help users find and talk to doctors.
AI-driven chatbots can also be beneficial when developed around a specific treatment option. This would allow physicians or patients to get information that is relative to their needs for either prescribing or starting treatment. This includes the ability to access:
Adverse Events
Tolerability
Dosing
Efficacy
Financial Resources
And more!
It's clear that incorporating AI-powered chatbots into your pharma company can save time while also ensuring that website visitors, patients, and prescribers are all getting accurate information very quickly!
Explore More Relevant Articles on P360
Pharma AI saves time and money so you can focus on tasks that drive long-term success.
By integrating pharma AI solutions into your company operations, you will reap benefits far beyond drug discovery and development.
While many of these benefits will take some time to manifest, you will see an increase in production, efficiency, and reduced cost progress over time, all with minimal involvement on your part.
1. Targeted Content Delivery Marketing
2. Manufacturing Optimization
3. Discovering and Evaluating Pharma Market Trends
4. Prescriber Segmentation
5. Chatbots
Applications of AI such as ML, DL, and Predictive Analytics are being incorporated into pharma operations every single day with great, lasting results.
How will your company leverage the power of artificial intelligence to provide better products, services, and support to your audience?
Want to learn more about pharma AI? Or, curious about our artificial intelligence pharma solution built on Microsoft platforms? Get in touch with us for free today by clicking below!
References
1: https://www.mindtitan.com/case/ai-in-pharmaceuticals-and-healthcare/
2: https://www.mindtitan.com/case/ai-in-pharmaceuticals-and-healthcare/
3: https://azure.microsoft.com/en-us/resources/videos/azurecon-2015-introducing-the-cortana-analytics-suite/
4: https://www.pharmavoice.com/article/2018-05-artificial-intelligence/
5: https://www.forbes.com/sites/matthewherper/2017/10/16/the-cost-of-developing-drugs-is-insane-a-paper-that-argued-otherwise-was-insanely-bad/#705d6e0c2d45
6: https://aragonresearch.com/artificial-intelligence-in-manufacturing-pharma-and-financial-services/
7: https://www.statista.com/statistics/238702/us-total-medical-prescriptions-issued/
8: https://www.pm360online.com/targeting-high-value-physicians-the-right-messages-are-the-message/
9: https://medium.com/datadriveninvestor/chatbots-how-they-save-a-business-time-and-money-bb4427697efb