Good Data Management Is a Must
Edward Vaz | July 1, 2021
Working with bad data can have unintended consequences. Take for example the concept of overpopulation. Nearly 50 years ago, Stanford University biologist Paul Ehrlich came out with an apocalyptic warning1 about the consequences of the world's growing population. Citing bad research data, in 1969 Ehrlich famously stated, "Sometime in the next 15 years, the end will come. And by 'the end' I mean an utter breakdown of the capacity of the planet to support humanity."
Despite decades of evidence proving Ehrlich's research and theories wrong, many still believe the world is on the brink of collapse due to overpopulation. Thankfully there are organizations like the U.N. and people like Elon Musk that are working to undo the damage that Paul Ehrlich's research has done. Currently, well-vetted research shows that the world will in fact produce too few, rather than too many, children. The U.N. estimates the population will begin to decrease after peaking around the year 2070.
Although this is an extreme example for how relying on bad data can make things go wrong, it puts an exclamation point on why life sciences companies need to focus on good data management.
Investing in reliable data management is essential
Data is the foundation for driving better outcomes, and its strength comes from good management. Without the right tools to help manage and process it, the best data in the world can easily be rendered meaningless. The good news is tools like Data360 have been developed to help power your organization through the complexities associated with data management. Built on Microsoft Azure Cloud and PowerBI, Data360 is a complete, end-to-end data management and analytics solution for the pharmaceutical industry.
The sky is the limit with Data360, as it can easily be tailored to meet your organization's specific business intelligence needs. And by serving as a central data hub for your organization's proprietary and tertiary datasets, Data360 ensures your organization is on a solid data foundation. One way Data360 does this is by aggregating data from multiple sources into one easy-to-use platform.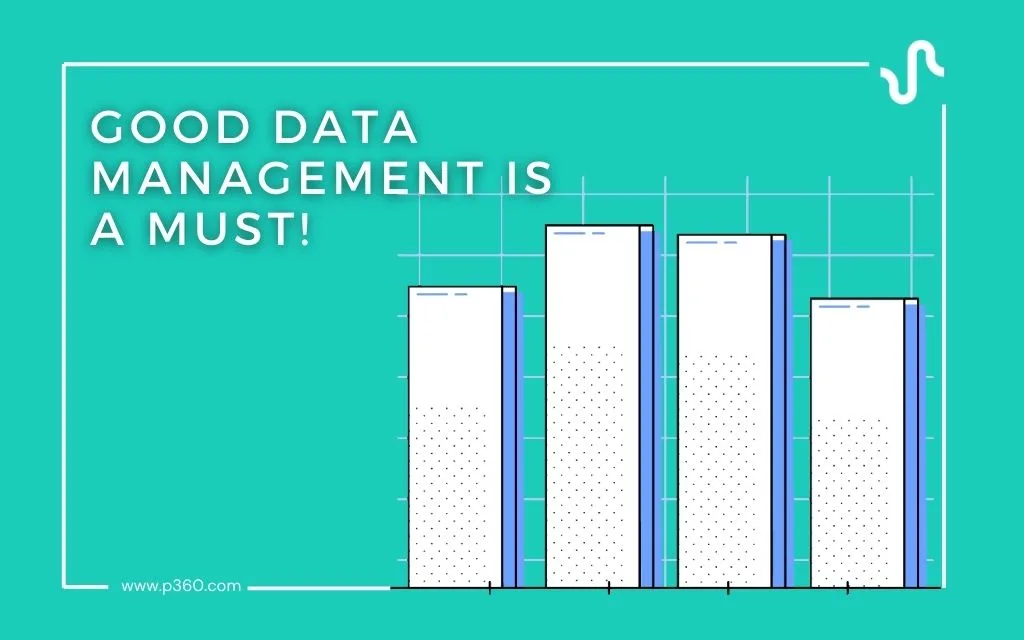 All your mission-critical data in one central place
Companies typically operate with a large amount of data coming in from various sources, both internal and external. The difficult thing about this is that each data source has its own structure and format. With multiple data sources to contend with, gathering and analyzing all your data can become extremely difficult.
The most time-consuming portion of the data management process is putting all your data into a consistent, compatible format. However, this isn't a problem for Data360, because it can efficiently format all your data as a single unit. This helps create consistency across the enterprise and promotes efficient collaboration and data share between employees and groups. Also, Data360 makes the process simple by including pre-built integrations with leading pharmaceutical industry data vendors.
Data for the entire enterprise
In addition to saving time by automatically aggregating data from multiple sources, Data360 helps organizations standardize data across the entire enterprise. When individual team members search, collect and analyze data in silos, there is a strong possibility that inefficient redundancies and errors will occur. Data360 enables everyone in the organization to be on the same page by providing a single, standardized dashboard for the input and visualization of all data. This helps ensures that data within the system is complete, consistent and correct.
The Data360 platform powers organizations through all stages of good data management, from collection to visualization. With P360, your organization will be able to efficiently organize incoming data and process it. These insights are then displayed through pre-built reports and dashboards, helping your leadership team make effective data-driven decisions. Without consistent, correct data serving as a guide, your entire organization could be operating under incorrect assumptions.
Explore More Relevant Articles on P360
Don't be a Paul Ehrlich
The overarching goal with data is to be able to gather insights that can be used for effective decision-making. Not only does Data360 serve as a data hub, it also enables organizations to derive insight from raw data for better decision-making. And your ability to analyze data more efficiently and effectively is enhanced 100% when paired with P360's data modeling capabilities.
About P360
Delivering a 360 view through the pharma, physician and patient ecosystem, P360 designs and deploys capabilities that ensure the highest efficiencies and returns on sales operations, data management, clinical trials, patient centricity, and IoT innovation. With expertise in supporting commercial operations for companies of all sizes, P360 has built an industry-leading platform that gives customers ownership of their data and the ability to leverage artificial intelligence and machine learning capabilities.
References
1: https://www.smithsonianmag.com/innovation/book-incited-worldwide-fear-overpopulation-180967499/