How pharma industry is empowered by Pharma Data Analytics & Power BI
Kathleen McQuade | April 18, 2022
With all of the recent changes in the technological arena, pharma and healthcare companies are under immense pressure to innovate through research and development and to remain compliant at all costs. Unfortunately, this stress is affecting the success of clinical trials, operational efficiency, sales and ultimately, the overall growth of the company. So, how can pharma companies better manage the pressure to produce results and maintain top-notch operational efficiency?
The simple answer is: pharma analytics.
By using data analytics, global pharma companies can benefit $1.5 trillion by 20201. Most of the companies in the healthcare industry are inundated with loads of data collected by manufacturers, research centers, and their own systems. But that data becomes unused because it is unclear what value it presents or how to leverage that data to create growth.
Advanced analytics platforms and software like Power BI can help pharma companies leverage every byte of data in their possession and empower each aspect of their business from the ground up. In this article, we will discuss seven key departments within a pharmaceutical company that is empowered by pharma analytics and Power BI and how you can effectively leverage the information at hand.
What is BI?
Power BI is a pharma data analytics platform that collects and aggregates data from multiple sources across your entire organization and does the following:
Coverts them into easily understandable reports that can make your data prep easier
Shorten your route to a successful implementation of changes
Using Power BI, you can easily design a tailored analytics dashboard with a 360-degree view of the inner workings of your organization.
In recent years, Business Intelligence (BI) modules, like Power BI, have become a favorite tool of multiple pharma companies due to the variety of ways it can positively impact how a company does business and serves its customers.
Rich pharma analytics can impact your company from the ground up by empowering every single department with powerful insights and guidance.
Here are the 7 key departments that are impacted and empowered by pharma data analytics by Power BI:
1. Marketing Operations
According to an IBM Marketing Cloud study2, 90% of the data on the internet has been created since 2016. Internet users, businesses, and devices have all become data sources that are generating incredible amounts of information to the web each day.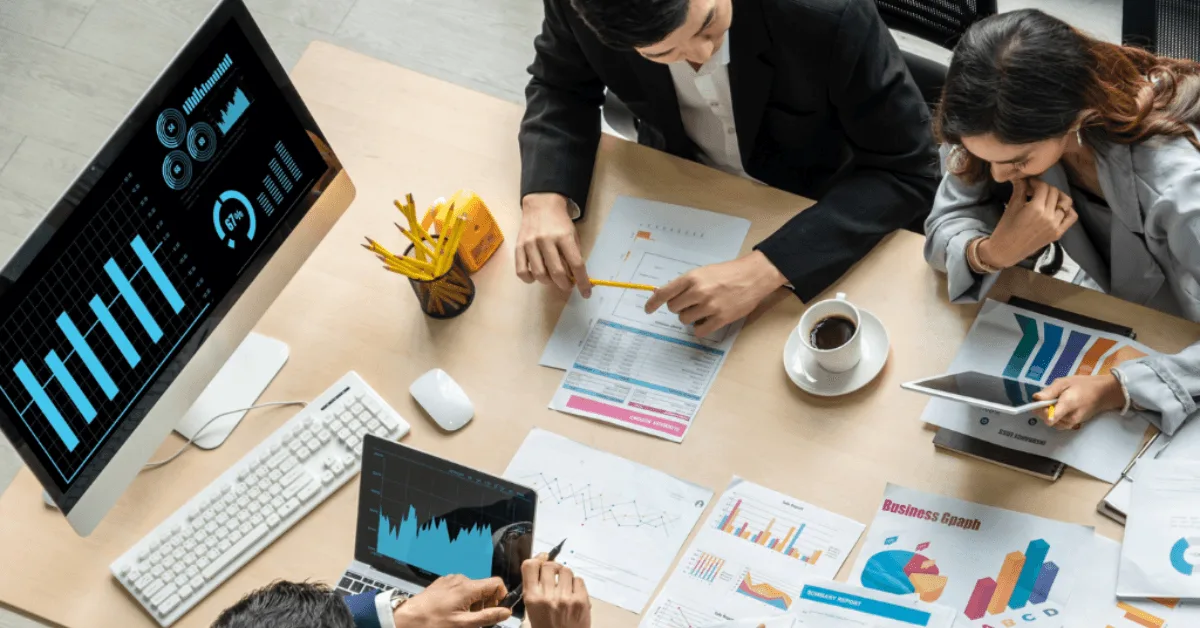 Interestingly, the amount of data that we create today alone is more than what we have created in the last century altogether. Crazy, right? Growth of Internet Data - 20173from Micro Focus. In fact, over the last two years alone the world has generated 90 percent4 of the total data ever created. Marketing is one of the significant success triggers for any company, and as such, many pharma companies are investing heavily in their marketing operations. However, without pharma data analytics and platforms like Power BI, marketing professionals wouldn't have a clear view of how their campaigns were performing and how to effectively move forward.
By utilizing pertinent KPIs like campaign analysis, market share analysis, and customer segmentation, Business Intelligence enables the organization to analyze and explore the brands that can provide them with maximum profit. At the same time, the companies can evaluate consumer's behavior, monitor the achievement of marketing campaigns, and determine profitability through customer demographics, and other vital factors.
With the help of pharma analytics and the proper use of business intelligence data, you can benefit in ways such as:
Processed efficiency improving exponentially.
Provided personalized care to your patients.
Building a gap between patients and doctors and provides multi-channel engagement.
Provided full service and better sales practices that means increased revenue.
Target-based marketing for your customers using different marketing channel including social media.
2. Financial Analysis and Operations
Day-to-day financial activities within the pharma industry generate a massive amount of data that, until recently, has not been correctly leveraged to optimize the business processes and reduce costs. It is crucial for the pharma companies to manage costs efficiently and create a realistic budget through the careful analysis of data and the implementation of a strategy based on the data. Business Intelligence facilitates the organizations to analyze and estimate the financial performance 5and develop the necessary financial reports. With the use of proper analytical data, pharma companies can reduce the cost of operating their business. What's more? This will also help you understand where you should invest in the company and transform your business the way you do.
3. Clinical Trials
Pharma businesses are under extreme pressure to accelerate their products to the market while keeping costs down. However, that is often a tall order when it comes to the overall cost and timeline associated with a properly conducted clinical drug trial. So, analyzing and efficiently handling the clinical data6 process is critical. BI possesses unique analytical abilities that allow you to trace the entirety of a data set, determine the most effective practices, and bolster resource distribution. Plus, the ability to effortlessly assemble data from various sources, pharma analytics, and BI help organizations to analyze trends and uncertainty. Thus, proving to be a useful tool in examining risks during product design, testing, and launch phases. When we talk about the clinical trial management system, there are multiple stages required for drug development which is time-consuming, costly and more importantly, it's a long process. Overall, this means that pharma companies need to prioritize their process of drug development that can be adequately done with the help of advanced analytics, keeping track of every movement in the entire stage. If pharma companies want to be 100% patient-centric, then they must embrace the digital transformation and accelerate the use of technologies that offer accurate real-time data capture and analysis.
4. Sales and Operational Efficiency
One of the most consistent and abundant sources of data in the pharmaceutical industry is sales operations. According to a Research and Markets report7, the investments in the healthcare and pharmaceutical industry accounted for nearly $4 billion in 2017 alone. Due to substantial business opportunities for healthcare providers, payers, government agencies, and pharmaceutical companies, these investments are expected to grow at a CAGR of more than 15% over the next three years.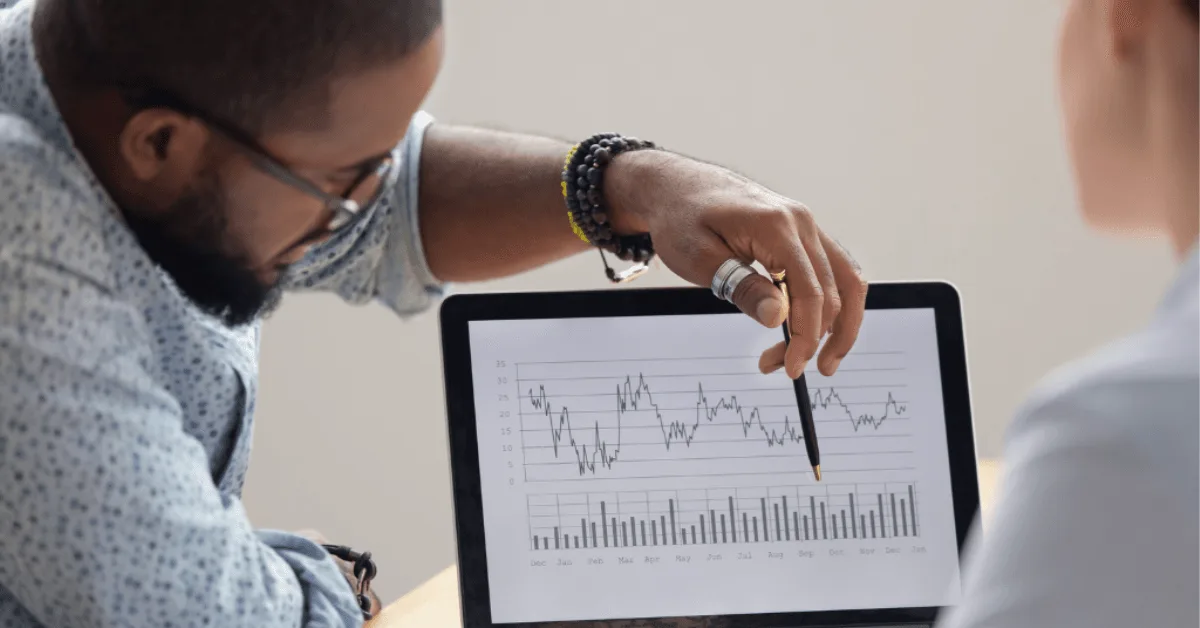 This creates an opportunity for the companies to gain insights into the market trends from the pharma data analytics reports, and stay competitive and relevant by leveraging BI. Management and board members keep an eye on the sales figure of the company that requires accurate analytics to make informed decisions. The use of pharma analytics not only helps the business decision-makers effectively keep track of relevant performance indicators, but it also helps them to better understand the sales and operational efficiency of the company. With advanced data visualizations from integrated pharma data platforms like Power BI, they can improve operational processes, increase profitability, and minimize R&D costs.
5. Human Resources
Over the last decade, big data analytics have been changing the way employees and executives do their jobs. From the CEO tracking the overall performance of the company to the CMO understanding the consumer behavior to the CFO using advanced analytics to understand the financial health of the company better. Now, the Chief of Human Resources is not far behind by using predictive analytics to hire people. Since people are the principal asset in the information technology and services industry, they are also leveraging the data analytics to understand their employees to identify, recruit, develop, and retain the right people.
In every company, human capital plays a critical role in the success of a business with around 60 percent of the annual costs with the Human Resources department. HR Analytics plays a crucial role in defining where and how to invest and how to effectively measure results. With the help of Pharma Analytics generated from Power BI solutions, you can gain significant benefits such as:
Finding the right people for your organization.
Managing employee performance.
Choosing where to cast the recruiting net.
Reducing the overall time-frame from recruitment to hiring.
Bridging the gap between the existing employees and new hires.
Addressing attrition rates through proper management using predictive analytics.
Employee productivity will increase due to more interactions.
Increase the productivity of the employee and revenue per employee reducing the cost.
6. Supply Chain and Logistics
Aside from the sales operations arm of pharma, the supply chain generates the deepest well of rich pharma data than any other facet of your business. However, many companies are letting that rich information go to waste. The truth is that pharma data analytics combined with Power BI visualizations can help pharma companies improve the overall output and productivity of their supply chain and logistics processes.
Simply understanding the where, when, and why of your supply chain can help:
Normalize the schedule of both incoming and outgoing shipments.
Reduce the overall cost of shipping and logistics.
Improve labor productivity in the shipping department.
Enable supply chain scaling.
Form more complex supply chain relationships.
Optimize demand forecasting methodologies.
Streamline risk and loss prevention measures.
Big data can provide unique insights into marketing trends, customer buying patterns, and maintenance cycles. As well as into ways of lowering costs and enabling more targeted business decisions. A business intelligence solution can integrate various data sources generated from the logistic and supply chain department, allowing pharma companies to visualize data sets at each corporate level. Regardless to say big data and analytics are here to stay and supply chain managers should embrace this digital transformation by implementing it in their company.
Explore More Relevant Articles on P360
7. Regulatory Compliance
When we are talking about crucial departments empowered by pharma analytics, how does Regulatory Compliance come into play? Does pharma analytics have a place in the in-house legal department? Absolutely! Pharmaceutical and healthcare companies are the two industries which are overburdened with an increasing number of compliances. Companies in these industries are tied up with numerous compliances by regulating bodies such as the US Food and Drug Administration (USFDA), FDA, European Medicines Agency (EMA), along with the local regulations that must be met. But, forward-thinking pharma companies are adopting big data and data analytics to identify risks and ensure consistent regulatory compliance.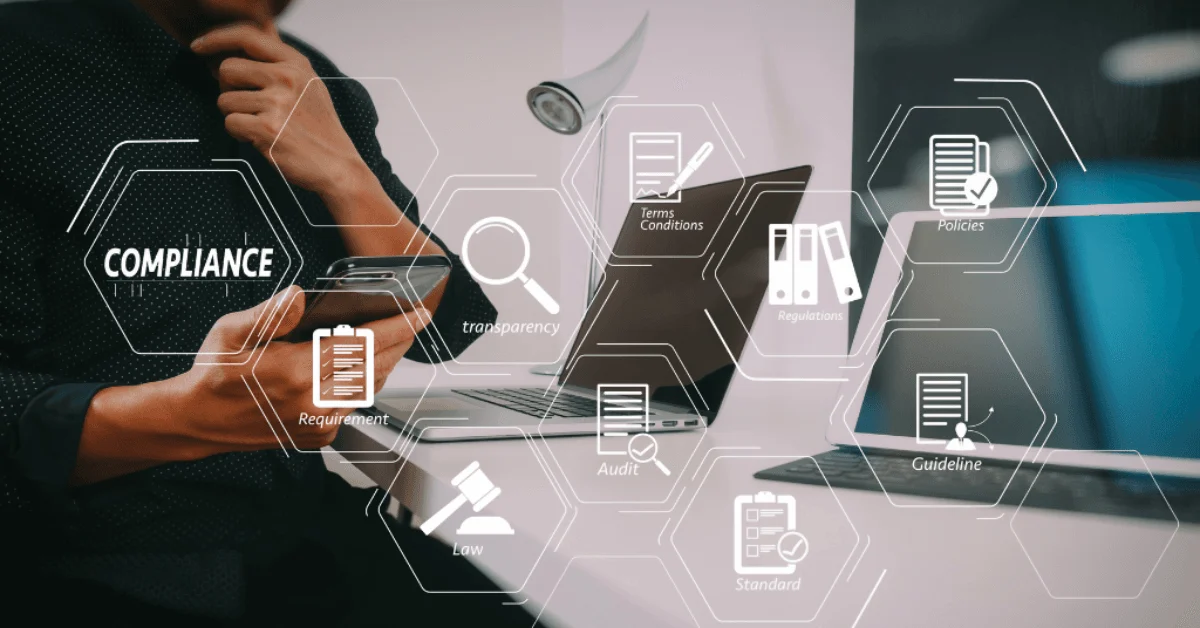 Properly managing the thousands of resources like periodic audits, licenses, and other business controls remains a challenge. Which has led companies to think about a more organized approach to simplifying and automating compliance reporting.
After you start using pharma analytics software you can get answers to questions surrounding the following topics:
Expedite specific business insights to satisfy compliance requirements.
Streamline the overall process of collection, analysis, and reporting of unorganized data.
Properly manage the business operation and increase revenue opportunities.
Facilitate the transition from strictly remaining compliant to streamlining business operations.
Provide enhanced capabilities to detect fraud, manage revenue assurance.
The proper use of integrated pharma data analytics and specialized platforms like Power BI is the simplest, and most effective way to manage industry compliance requirements, which in turn helps boost profits and deliver a more personalized patient experience across the board. In today's competitive business environment, big data helps to understand how we work and how departments can work together toward business goals. The proper use of business intelligence data in the pharma industry can increase productivity, decrease costs, improve patient engagement, and so much more. Want to learn how advanced pharma data analytics can empower your company and help you consistently meet your business goals? Get in touch with us today for a free consultation on Power BI and Microsoft Azure Analytics platforms for your business
References:
1. https://www.pwc.com/jp/ja/japan-knowledge/archive/assets/pdf/pharma-2020-vision-to-decision.pdf
2. https://blog.microfocus.com/how-much-data-is-created-on-the-internet-each-day/
3. www.slideshare.net/Micro-Focus/growth-of-internet-data-2017
4. https://www.forbes.com/sites/bernardmarr/2018/05/21/how-much-data-do-we-create-every-day-the-mind-blowing-stats-everyone-should-read/#31a648d960ba
5. https://www.pharma-iq.com/pre-clinical-discovery-and-development/news/predictive-analytics-labelled-as-high-impact-tech
6. https://appsource.microsoft.com/en-us/product/dynamics-365/optiks.p360salesops?src=office&tab=Overview
7. https://www.prnewswire.com/news-releases/big-data-in-the-healthcare--pharmaceutical-industry-2017-2030---company-profiles-and-strategies-of-over-240-big-data-vendors-300501906.html