Top 5 Benefits of IoT For the Pharma Industry and How to Harness It
Jacob Vazquez | October 2, 2019
The Internet of Things (IoT)1 has had a massive effect on many industries worldwide. But, the pharmaceutical industry has been rather conservative in adopting technological change, so the effects haven't been felt as strongly across the pharmaceutical and medical device industry yet.
However, the IoT has incredible potential to help pharma and device companies improve quality output, reduce costs, and even change the way that medication is delivered to the prescribers.
To help you make the most informed long-term business decision, we're outlining the top 5 benefits of IoT in the pharma industry and how you can harness it to grow profits and improve patient relationships.
What Exactly is IoT?
The Internet of Things2, also commonly referred to as IoT, is the network of physical internet-enabled devices that enables seamless cross-device communication.
Essentially, it allows all of the devices within your organization to effectively "talk" to each other, using the data that they collect and send to streamline communication and encourage smart process automation.
There are two broad areas where the IoT could have a significant impact on the pharma industry: The production and administration of pharmaceuticals.
Here are the Top 5 Benefits of IoT For the Pharma Industry and How to Harness It to Grow Your Business
A Glance at The Benefits of IoT in Pharma Production
Immaculate production and quality control measures are an absolute bust in the pharma industry. When you're working with a potentially life-saving substance or device, anything could go wrong.
Leakage of a dangerous liquid or gas could harm workers or create a fire hazard.
An improperly produced medication can be ineffective or toxic.
An equipment failure can interrupt production and require a expensive cleanup procedures.
However, introducing a network of connected devices with monitoring sensors can reduce the risk of machinery malfunctions and guarantee precision production by detecting issues and making adjustments before they cause a problem.
Industrial Mechanics and Maintenance
Industrial monitoring devices are already in widespread use in the industry, but real-time status information isn't widely available yet.
Pharma IoT monitoring sensors can instantaneously feed all relevant facility data into a single dashboard, alerting a supervisor to abnormal conditions or to necessary maintenance requirements.
Plus, they can also connect to automatic shutoffs to immediately and remotely handle critical conditions as they arise.
Material Tracking & Management
Connected devices can easily track the availability of materials in real-time, allowing for better inventory controls and reduced costs.
Tracking the source of supplies is important to maintaining quality and speed of production, and the potential risks of ingredient substitution, counterfeit medicines, or the theft of drugs can have serious consequences for a pharma company.
Pharma IoT-enabled data-gathering devices located in shipping and receiving stations can collect information from RFID tags and barcodes and correlate the information from multiple locations, including production facilities and warehouses, to verify whether data is consistent.
By signaling restocking needs when supplies reach appropriate levels, they reduce both the need to stock extra supplies and the risk of running out at a critical time in the sales process.
Supply Chain and Logistics
Tracking finished products throughout the supply chain provides enhanced control over your pharmaceutical or device inventory.
Computers that correlate the data can determine how much more production is needed and identify batches that have passed their expiration date. If a batch is recalled, tracking devices make it easier to locate and remove it from the supply chain.
Regulatory Compliance Consistency
Pharmaceutical production processes have to be well-documented to establish and maintain consistent regulatory compliance.
Pharma IoT connected devices can continuously send data to a server to establish that quality standards are met, which effectively reduces the amount of manual paperwork and potential margin for error.
Rich Insights Into Production Process Health
The information gathered through IoT connected devices can be used in more advanced ways as well.
Data analytics software can determine what areas are most prone to issues, pinpoint inefficiencies, and potential cost overruns so that improvements can be put in place to boost productivity and profitability.
Enhancing Patient Connectivity and Adherence
The second most important aspect of pharma IoT is its inherent impact on patient adherence and overall health. In this digital age, everything is technically enhanced, even prescription or OTC medications.
Smart Pills and Implanted Devices
Leading pharmaceutical companies are using smart devices to administer medications and monitor their effect on patients. This includes the delivery of medications or medical monitors in "smart pills."
One use is simply to check whether patients, especially ones with lapses in memory, are taking their medications on schedule. If they miss a beat, it will give them a prompt reminder on their phone to help get them back on track. If they fall too far behind schedule, it can notify their physician to step in.
Smart pills or implanted devices can also detect changes in a patient's condition. For example; if there is a serious event, such as a hypoglycemic episode, the device can immediately alert a physician or paramedic.
More routinely, it can inform the patient of how well the medication is working. If the effect moves outside acceptable bounds, the patient can consult with the doctor for a change of treatment.
Being on a millimeter scale, smart pills have a very short transmission range and are typically used in connection with a transponder which may be worn or implanted under the patient's skin.
Smart Wearable Devices
A more common and often more affordable (not necessarily more effective) application of IoT in pharma is the use of dedicated mobile apps and wearable devices designed to incentivize or encourage patient adherence.
Traditional monitoring of patients relies heavily on subjective evaluations. Unfortunately, many patients don't report any symptoms prior to needing medical attention, and they may be unable to notify anyone when a crisis hits. That's where IoT comes in.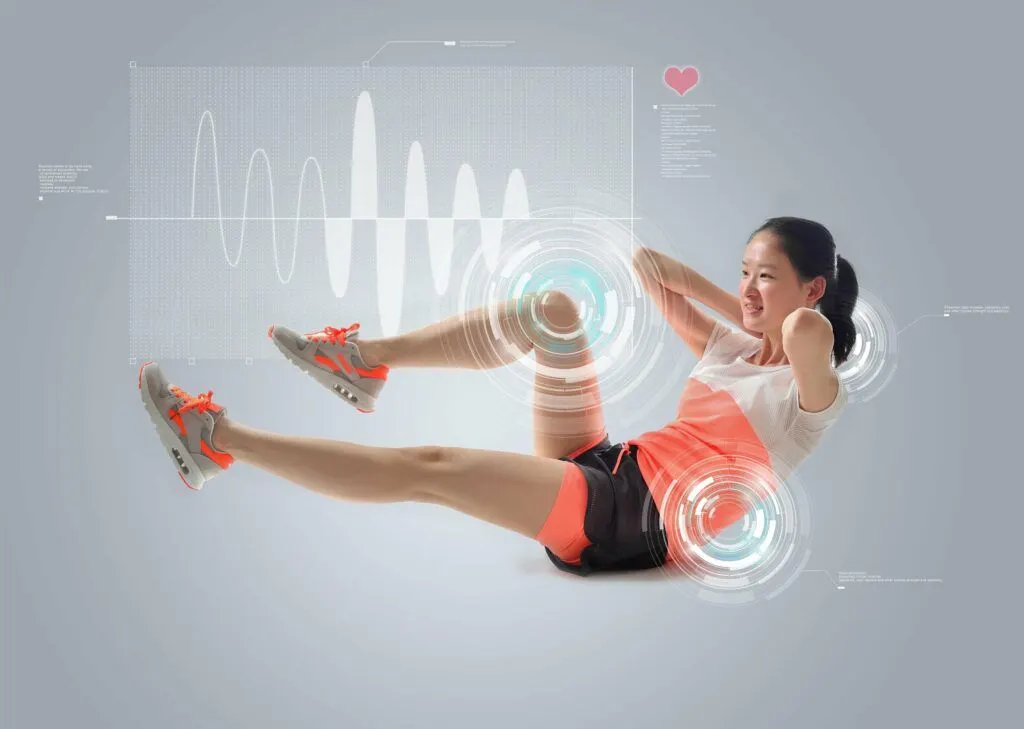 Real-time monitoring backed by IoT networking can detect the early signs of a serious medical event and alert the appropriate party.
Larger, external devices are already widely used to transmit ongoing data analytics and individual patient condition metrics to a remote server, where doctors and pharmaceutical company representatives are able to monitor progress and issues.
Clinical Trial Optimization
Clinical trials are an obvious application of active monitoring with IoT connected devices.
Monitoring the effects of experimental medication in real-time helps to assess its effect. It allows quicker detection of adverse reactions, reducing the participants' risk and improving the quality of the test data.
Ingestible and wearable external IoT-connected devices can simultaneously gather data and transmit to integrated software that provides detailed readouts that paint a complete picture of the patient's condition or issue alerts. This invaluable resource allows for enhanced processes and a streamlined optimization process no matter what your company is selling.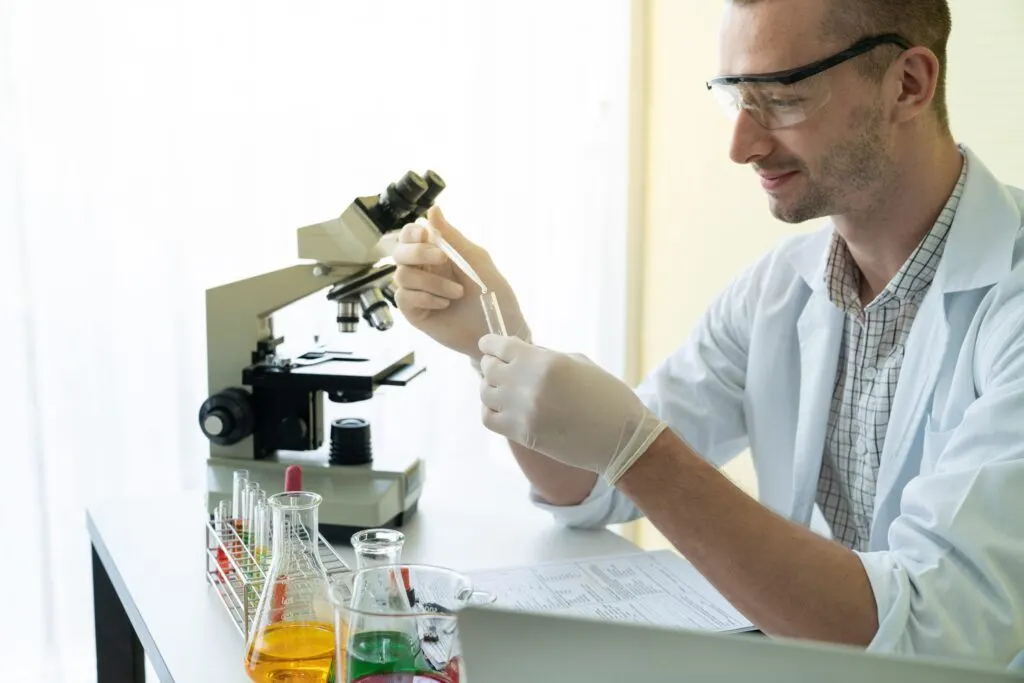 What's In Store for the Future of IoT in the Pharma Industry?
The pharmaceutical industry is heavily regulated, and mistakes can incur serious liability which means that the entire industry tends to be a little cautious about adopting any technology. However, the immense value of integrated IoT in pharma organizations is easy to see and even easier to prove.
The addition of IoT in production facilities — what's known as the "Industrial Internet of Things" or IIoT — faces the fewest barrier to entry. Typically, anything that provides better quality control and lowers the risk of workplace accidents isn't likely to raise objections.
However, any device that administers medical treatment or reports patient data is very likely to fall under HIPAA privacy and strict security regulations. Unfortunately, the Internet of Things has acquired a reputation for devices with poor security, which online attackers can easily break into, and that does not bode well for the future of IoT in the pharma industry.
In the pharmaceutical industry, mistakes have serious consequences, so progress will always be slow and cautious. However, it will come. Integrating smart pharma IoT solutions into your organization will result in better production processes, decreased costs, new ways of treating patients, and a better experience for everyone concerned.
What do you think about the possibilities of IoT in the pharma industry and do you think your organization could benefit in a big way from leveraging it? Share your thoughts with us in the comments below!
Explore More Relevant Articles on P360
References
1: https://azure.microsoft.com/en-us/overview/iot/?site=mscom\_iot
2: https://en.wikipedia.org/wiki/Internet\_of\_things
3:https://www.wearable-technologies.com/2018/07/smart-pills-will-change-the-way-we-take-medications/