Healthcare Providers' Expectations from Pharma Sales Reps
Dr. Stephen Engle | June 1, 2023
Summary:
Pharma's relationship with physicians and other healthcare professionals (HCPs) is a vital part of the complex healthcare delivery equation. However, a lot of HCPs view the relationship as being somewhat one-sided. They feel that the only thing pharmaceutical companies want is sales. But there is much more value that pharma can bring to the table.
In this informative article, Dr. Stephen Engle, MD, provides a physician's perspective on how pharma can improve its relationship with HCPs. And to help pharma sales teams better understand how they can add more value, Dr. Engle discusses:
Using the American Medical Association's Steps Forward program as a model for improving HCP engagement.
The types of information and services pharma reps can provide that HCPs would find helpful.
The benefits to clinical practices that pharms reps should emphasize when interacting with HCPs.
Read time: 4 min
Full article:
It's happened to all healthcare providers (HCPs): we receive a contact request from a pharmaceutical sales representative and immediately roll our eyes upward. Next, we start plotting how to avoid responding to the request from the rep; we just don't have time to listen to more drug sales pitches.
That's why instead of focusing 100% on sales, pharmaceutical reps should consider ways they can improve the day-to-day of an HCP. If reps prioritized value-added services during their visits, HCPs would look forward to meetings rather than dread them. Of course, pharmaceutical companies still need to sell their products; that's how they stay in business. But if reps emphasized how they can help improve patient care during their sales pitches, HCPs would feel differently about meeting with them.
HCP medical offices are the primary resource patients have for qualified professional information about drugs. Therefore, it stands to reason that HCPs want to keep current about drug information and provide patients with the most cost-friendly and user-friendly prescriptions. Pharma reps can be a prime source of information and assistance to HCPs in meeting these objectives.
The American Medical Association (AMA) created the Steps Forward™ program to provide "a collection of engaging and interactive educational toolkits that are practical, actionable "how-to" guides to transform and improve your [HCP] practice." Because of the importance of pharmaceutical-related issues with clinical practices, the Steps Forward program includes a section on collaboration with pharmacists. Although written specifically pertaining to pharmacists and pharmacy technicians, this section of the AMA's Steps Forward program can also be viewed within the framework of benefits to HCPs when working with pharma reps. Using the Steps Forward program as a model, I'd suggest that pharma reps can improve their reach by being aware of and addressing the following with HCPs:
Identifying the specific beneficial role pharma reps can play in HCPs' practices.
Learning from HCPs what they view as characteristics that make pharma reps good matches for HCPs' individual practices.
Determining how to integrate pharma reps into HCP practice workflows the best way possible.
Assisting HCPs with evaluating and monitoring the (hopefully positive) impact pharma reps have on their clinical practices. This can include clinical patient outcomes, patient prescription cost benefits and other areas. While a particular clinical practice may be smaller and not have time to do formal impact studies, even informal impact monitoring may be informative and eye-opening for HCPs.
There are several different types of information and services pharmaceutical companies can provide that HCPs would find helpful. These include the following, and there are likely others, pertaining to the therapeutics the company manufactures and/or sells:
Identifying lower-cost prescription alternatives to current drug regimens HCPs use.
Providing medication educational material for HCPs and their patients.
Providing patient medication adherence information and tips HCPs can distribute to patients.
Providing the medical care team with clinical drug information.
Assisting patients with information about cost management programs, including drug coupons or prescription discount programs (such as general drug discount cards).
Providing HCPs with information about new medications and new classes of medications.
Providing information about new generics (this applies to generics manufacturers and sellers).
Providing information about new disease treatments and medication step-management guidelines.
Providing information about drug safety.
Assisting HCPs with formulary restrictions and other utilization controls.
Providing drug clinical efficacy information.
Pharma reps can emphasize the following benefits to clinical practices when interacting with HCPs:
Drug cost containment for patients. HCPs will appreciate this since it's likely to result in increased patient satisfaction. Pharma reps can assist with the above-noted cost assistance measures, and provide drug coupons that are not readily otherwise available to patients.
Overall HCP practice drug cost-containment by using cost-efficient medications.
Improved clinical outcomes through optimal medication choices.
Improved patient medication adherence by prescribing more patient schedule-friendly medications.
Improve clinical outcomes by keeping HCPs informed about:
Current clinical therapeutics
Current clinical guidelines
New drug alternatives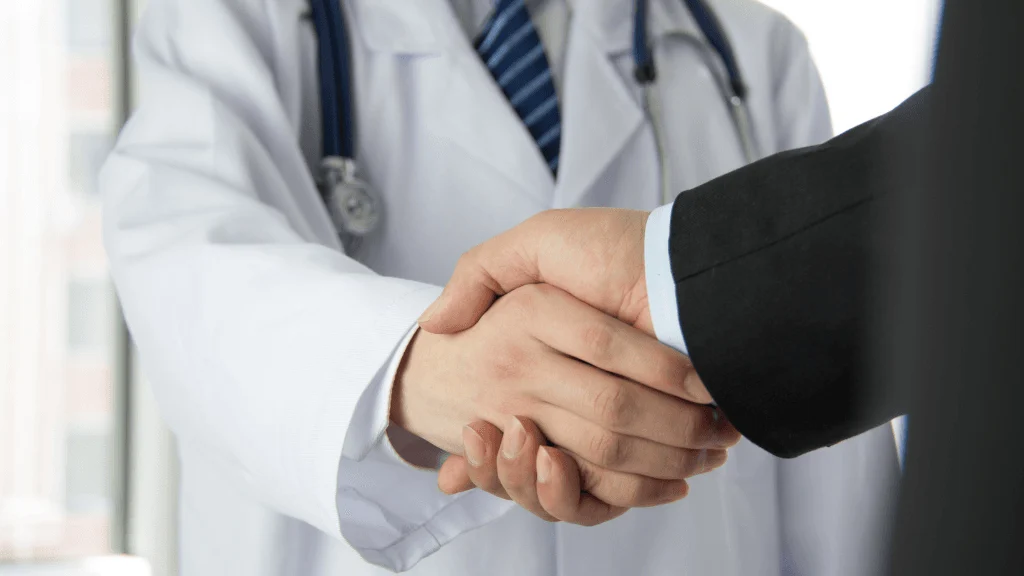 Other things HCPs value through their interactions with pharma reps include:
Staying abreast of innovator products — this includes new drug classes or specific drugs within existing drug classes that provide unique or significantly added clinical benefits and/or decreased side effects.
Receiving appropriate drug samples — this allows HCPs to easily initiate short-term trials of new medications before committing to an ongoing treatment program. Due to coverage issues, some patients may have difficulty promptly accessing new drug prescriptions; on-hand samples allow patients to start immediately.
Help in dealing with formularies — pharma reps can assist by looking into formulary coverage of their products.
Learning about clinical trials that pharmaceutical companies support.
Gaining insight into ways other HCPs use and stock samples.
Keeping abreast of pertinent side effects and drug-drug interaction information.
In a recent study, employees from a large-network physician practice perceived "…that pharmaceutical representatives have an important role in keeping the offices informed and supplied with relevant drug information, coupons and samples." 85.3% of respondents in the study indicated that pharmaceutical representative visits are the most common source of drug information. Another recent study found that of 310 physicians surveyed, 73% agreed that pharmaceutical companies provide valuable education on new pharmaceutical products. These studies highlight that pharma reps can have a significant influence on HCPs. By fine-tuning their services to those HCPs, pharmaceutical companies could increase their reach.
By carefully considering the above points and adjusting strategies toward providing information and services HCPs value, pharmaceutical companies can increase their influence with HCPs and improve the negative views HCPs have of their sales reps.
Explore More Relevant Articles on P360
References
1. AMA STEPS Forward.™ https://edhub.ama-assn.org/steps-forwardEmbedding
2. Embedding Pharmacists Into the Practice. https://edhub.ama-assn.org/steps-forward/module/2702554
3. Hincapie A, Schlosser E, Damachi U, et al. . Perceptions of the provision of drug information, pharmaceutical detailing and engagement with non-personal promotion at a large physicians network: a mixed-methods study. BMJ Open. 2021 Jan 18;11(1):e041098. doi: 10.1136/bmjopen-2020-041098. PMID: 33462098; PMCID: PMC7813310.
4. Altawalbeh SM, Ibrahim IA, Al-Shatnawi SF. Influence of pharmaceutical promotion on prescribers in Jordan. Int J Clin Pharm. 2020 Apr;42(2):744-755. doi: 10.1007/s11096-020-01006-3. Epub 2020 Mar 5. PMID: 32140917.
ABOUT THE AUTHOR
Dr. Stephen Engle, MD is a board certified physician with a specialty in internal medicine. He has served as a medical director in administrative medicine with UnitedHealth Group. He also spent more than 21 years in administrative medicine as a Medical Consultant for the California Medicaid (Medi-Cal) program. Dr. Engle's experience spans inpatient and outpatient internal medicine at all levels (clinic, urgent care, emergency room, inpatient general and intensive care, clinical consultative medicine and peer review).