How COVID-19 Changed HCP Practices and How Pharma Needs to Adapt
Dr. Stephen Engle | February 9, 2022
Summary:
The pandemic has created significant changes in how healthcare professionals (HCPs) do their jobs. Overworked and under pressure to adapt to new technologies and workflows, HCPs now need relationships with pharmaceutical companies that go deeper than the typical sales pitch. They need a partner who understands their pain points and that can provide value wherever possible.
In this informative article, Dr. Stephen Engle, MD, provides a physician's perspective on how pharmaceutical companies can improve HCP engagement. And to help pharma sales teams better understand what they can do, Dr. Engle discusses the following:
Why digital communication is a must.
How pharma can have a bigger impact by changing its marketing messages.
The patient support services pharma should provide.
What pharma can do to build better relationships with HCPs.
Read time: 4.5 min
Full article:
The COVID-19 pandemic has changed the game for just about everyone, and healthcare professionals (HCPs) and pharmaceutical companies are no exception. The pandemic's impact has been so profound and widespread that it has changed the way the business of healthcare is conducted for good. This includes drastic changes within HCP office workflows and day-to-day activities.
In addition, the pandemic has also increased burnout rates for HCPs. And this is a big reason why pharmaceutical companies must make efficient use of HCPs' time by including services that prescribers want as part of their marketing and engagement strategies. That means to remain competitive in reaching HCPs with their marketing messages, pharmaceutical companies need to adapt to how the ways in which HCPs now work.
According to an August 2020 survey of 720 global HCPs from Accenture, there were many changes in HCP views about pharma and healthcare services following the onset of the pandemic. The report found the following:
"Before COVID-19, 64% of meetings with pharma sales reps were held in person. During the pandemic, this shifted to 65% of meetings held virtually. Many of the HCPs reported that they expect restrictions in access to healthcare facilities will continue for some time – perhaps even permanently."
According to a recent report from Numerof & Associates, many changes in pharma's marketing and sales models will be needed because of the pandemic. Per the report, over 60% of companies questioned indicated they're taking steps to evolve their models. Some of the changes pharma will need to consider include:
Virtual detailing will remain a fixed presence.
Pharmaceutical representatives will need to address clinical and scientific questions beyond the product detail when interacting with HCPs.
Targeting will have to change.
The need for economic and clinical value communication will increase.
Explore More Relevant Articles on P360
Perhaps the largest and most obvious change brought on by COVID-19 is the emphasis on pharma communicating with HCPs electronically and virtually. Although electronic methods of communication are not new, the pandemic has forced the issue by requiring much of the communication between pharma and HCPs, which previously took place in person, to take place electronically and virtually. This includes emailing, texting, calling, and video meetings.
Electronic interactions between pharma and HCPs are required because the pandemic has caused shifts in workflows and operational aspects of HCP practices. The increase in HCP "burnout" rates, as noted above, has resulted in HCPs valuing their free downtime now more than ever. As a result, HCPs want to interact with pharma and company representatives in the most time-efficient manner possible. This often means using electronic and virtual methods rather than in-person methods.
Of 1,454 primary care physicians surveyed across 14 countries, between 38% and 50% of the physicians stated they prefer more of the following electronic interactions with pharma:
Telephone contact centers from pharma companies
Webcam or telephone 1:1 meetings
Online webinars
Virtual group meetings (e.g., via webcam or telephone call)
Click-to-chat availability with pharma companies
It also appears that because of changes in in-person patient services and access to health care facilities, HCPs are shifting their views on what they want from pharma towards remote and electronic services. The Accenture study already noted above2 showed that 87% of HCPs surveyed want either all virtual or a mixture of virtual and in-person events — even after the pandemic ends. And only 10% want to go back to pre-pandemic ways of conducting interactions with pharma after the pandemic is over.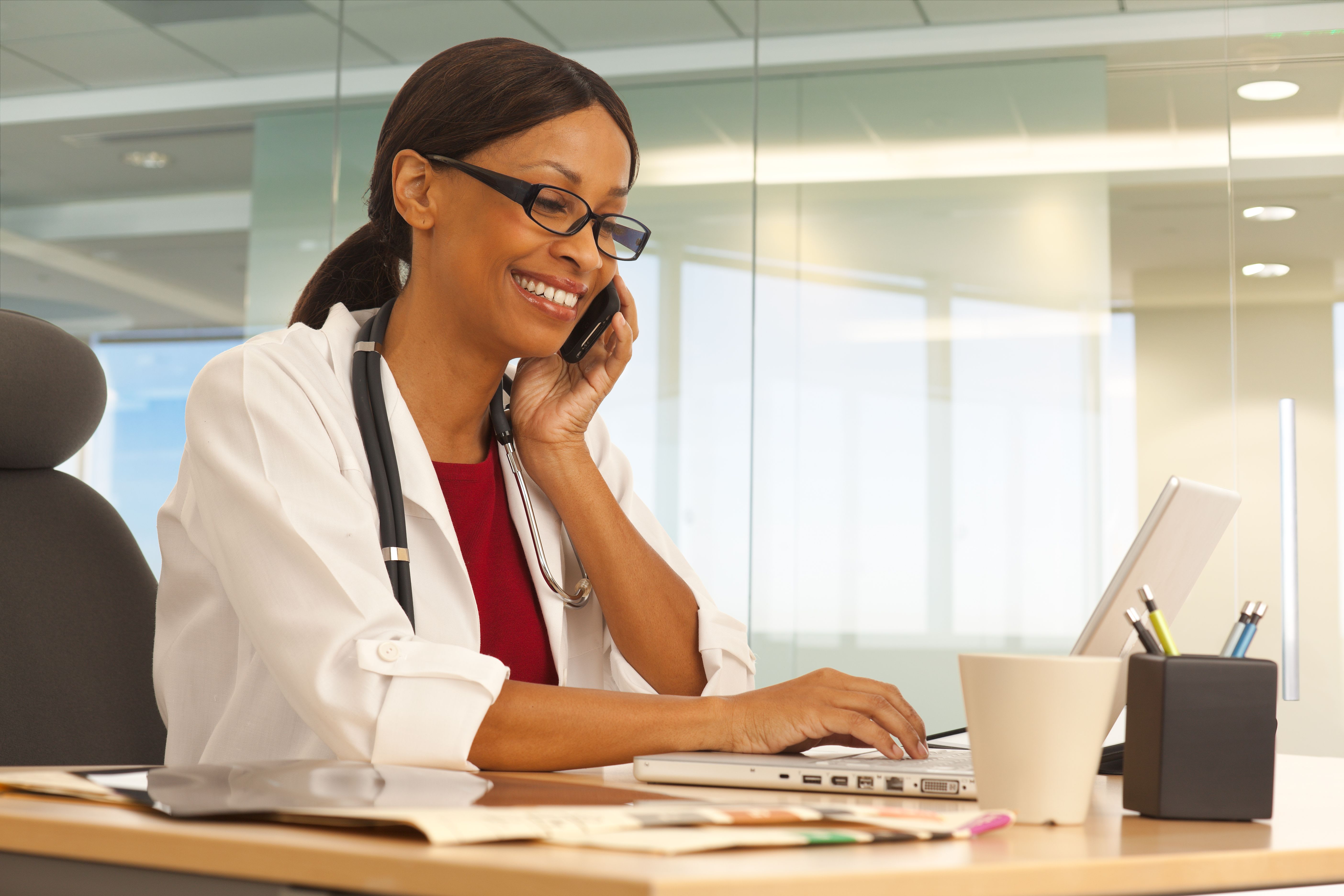 In addition, a recent survey conducted by Boston Consulting Group (BCG) shows that HCPs now desire tailored and personalized content, noting that generalized (i.e., generic) content is unwanted when it comes to digital interaction. HCPs now want pharma to exemplify awareness of their individual needs. And n that regard, the BCG report found a strong correlation between a company's digital communications and HCPs' judgment of that company's understanding of HCP needs and satisfaction. This demonstrates that the content and specificity of virtual and digital communication from pharma can strongly impact HCPs' perception of how or whether a pharmaceutical company understands their needs.
All of this makes clear that the pandemic has reshaped norms and expectations of HCPs in their interactions with pharma. It appears that a majority of HCPs prefer pharma content tailored to the individual HCP and their practice. The delivery of more targeted content and information is becoming the expectation of HCPs. This is likely to continue, even after the pandemic.
Due to shifts in workflows and how HCP provide care during the pandemic, pharmaceutical representatives will need to expand patient support services offered to HCPs. This includes:
Patient medication use and compliance support tools
Assistance with home care options (for drugs that are associated with in-home services)
Providing information about patient home monitoring devices (as applicable to benefits and side effects of certain drug products)
Assistance with other patient needs related to certain Pharma products, such as locating convenient lab testing locations for drugs that require frequent lab monitoring
HCPS will likely require additional support from pharma as they transition to new types of messaging content and increasingly utilize virtual and electronic measures for interacting with pharma. It's well known that many HCP practices have already implemented means for interacting with patients and providing care virtually during the pandemic. It seems that HCPs will undergo similar transitions to electronic, virtual, and personalized interactions with pharma as the pandemic continues and afterward.
References:
Half of health workers report burnout amid COVID-19. https://www.ama-assn.org/practice-management/physician-health/half-health-workers-report-burnout-amid-covid-19.

Pharma Companies Have Improved How They Engage with Healthcare Providers During COVID-19, Finds New Research from Accenture. August 10, 2020. https://newsroom.accenture.com/news/pharma-companies-have-improved-how-they-engage-with-healthcare-providers-during-covid-19-finds-new-research-from-accenture.htm.

The Impact of Covid-19 on Manufacturers' Commercial Model. Numerof & Associates, Inc. December 2021. https://info.nai-consulting.com/acton/attachment/5655/f-6a353041-b931-4c47-b816-67c863dd07af/1/-/-/-/-/Numerof%20Commerical%20Model%20Report%20-%20December%202020.pdf.

How Do Doctors Want to Communicate with Pharma Reps? (Data Source: Ipsos.) August 12, 2021. https://www.marketingcharts.com/industries/pharma-and-healthcare-117926.

In a COVID-19 twist, pharma's doc-rep relationships are actually improving: study. Aug 25, 2020. https://www.fiercepharma.com/marketing/more-backhanded-upside-to-covid-19-pharma-sales-rep-relationships-doctors-improve.

Doctors' Changing Expectations of Pharma Are Here to Stay. September 09, 2021. https://www.bcg.com/publications/2021/pharma-industry-changing-doctor-expectations.
ABOUT THE AUTHOR
Dr. Stephen Engle, MD is a board certified physician with a specialty in internal medicine. He has served as a medical director in administrative medicine with UnitedHealth Group. He also spent more than 21 years in administrative medicine as a Medical Consultant for the California Medicaid (Medi-Cal) program. Dr. Engle's experience spans inpatient and outpatient internal medicine at all levels (clinic, urgent care, emergency room, inpatient general and intensive care, clinical consultative medicine and peer review).