5 Common Causes of Drug Recalls and How to Plan Ahead
Kimberly Brue | March 4, 2022
As a leader in the pharmaceutical or medical device industry, you probably spend a fair bit of time being concerned about a potential drug recall or product recall that may never come. Although you keep trying to convince yourself that you're prepared for a recall, you know that there are always going to be surprises or twists that you hadn't planned for.
Believe it or not, this is totally normal!
In 2017, there were 1,036 drug recalls 1 that were reported to the FDA. In the first quarter of 2018 alone, there were 84 companies who reported at least one product recall. While the raw cost of the recalled drug or product makes up only 35% of the overall amount being spent in the event of a recall, there are three other key ways 2 that a recall can negatively impact pharma companies financially. Just the idea of the kind of financial hit that a recall can cause is typically more than enough to scare pharma and life sciences companies into preparation. But, the impact on the company's standing and reputation amongst their prescribers, patients, and competitors can overshadow the financial losses. The last thing anybody wants is to work extremely hard and put all that time and money into developing a product or drug, just for it to be recalled after only a short time on the market.
Especially since we all know, and can agree with, the old saying, "time is money."
But, unfortunately, product recalls occurring more often than not!
In fact, the number of drugs that were recalled during the second quarter of 2017 skyrocketed to 444% more than the previous quarter. Also, in the first quarter of 2018, the number of drug recalls shot up to 52 percent3, which is the highest rate since 2013! While we can't say that you'll never experience a product recall, we can help you shift your focus to learn more effective and efficient ways to prepare for a potential product recall.
5 Common Causes of Drug Recalls and How to Plan Ahead
By doing a simple Google search on how to prevent drug recalls, you'll see that everybody gives the same advice more times than not. That is to, "be prepared."
Then you may be asking yourself questions like these:
How exactly can you prepare for something as uncertain as a recall?
Are there steps to follow when preparing your company?
Are there tools that can help me prepare?
Fortunately, in this digital age, running our daily activities and maintaining our businesses is easier than ever with the help of current and future technologies. Pharma technology can be used more creatively than simply enhancing your current operations and processes. It can be a very useful tool in preventing the worst of the worst from happening. Or, it can turn a negative situation into a positive outlook by changing the way that you prepare and respond to the situation.
In this article, we will go over 5 major ways that technology can be implemented to better prepare your pharma or medical device company for instances of recalls:
Preventing Mislabeling.
Ensuring Quality Packaging and Manufacturing.
Sustaining Effective and Efficient Communication.
Staying Organized, Up-to-Date, and Secure.
Testing Your Team!
1. Preventing Mislabeling
In quarter one of 2016, the mislabeling of drugs led to 51 percent of the recalls.
When more than half of recalls in one quarter alone are due to mislabeling, the issue must be made a priority and resolved quickly.
Errors with mislabeling include:
Gross errors.
Artwork errors.
Context errors.
Content mistakes.
Technical errors (flawed barcodes).
On top of being one of the most common reasons drug recalls happen, mislabeling is also the first thing that is noticed by the patient, doctor, or healthcare provider. So, you want to make sure there are absolutely no errors made to the labeling. But, how do you do this?
Innovative manufacturing automation is the perfect way to effectively oversee all of the aspects of the labeling process to make sure that the end result is perfect.
The different aspects you will be overseeing is the accuracy of:
Text.
Labels.
Design.
Braille Content.
Barcodes.
This ensures that you are present every step of the way to prevent and limit as many errors as possible without even really physically being there! You could be thinking, "what kind of automation does this?" The answer to that is cloud technology, IoT devices, and connected manufactured machines that can greatly impact the labeling process. Sample drugs also must be highly prioritized when preparing for drug recall. There are files for each patient that contains their personal information, the medication they are taking and any samples they are scheduled to take.
In that file, it's important to have the following information of the sample drug:
Medication name.
Medication dose.
Lot number.
Expiration date.
Lot numbers can also be used to track a specific quantity of batch of material from the manufacturer.
All of this information is called a dispensing log and can be very beneficial in case of a drug recall. That is if used the right way. If dispensing logs are kept paper-based they can get lost and then it'll take what will feel like forever to find that information once again. For example, if an error occurs with the drugs expiration date, you want to address the patients taking sample drugs in a very timely manner since they are in the process of trying the drug out. With the right master data management, everything can be kept remotely and in the case of a recall, every patient can be informed as soon as possible while causing little to no stress in the process. It's always been said that a problem should be solved by going to the root of the problem. This is the root of recalls and the fact that automation can take you there while you sit in your office is something that can be very beneficial!
2. Ensuring Quality Packaging and Manufacturing
During a 30-month period from 2012 to 2014, a study was conducted 4 that included 21,120 pharma products/drugs that were recalled. Of these, it was found that two of the top 5 reasons for these recalls were contamination and defective product. Meaning, the quality of the manufacturing process for drugs and products in the pharmaceutical industry play a major role in the rate at which drugs are recalled. Pharma manufacturers must always maintain Good Manufacturing Practice (GMP) compliance in order to push drugs to market and receive FDA approvals.
To meet the required child-resistant features and anti-counterfeiting measures, pharma manufacturers must prioritize the quality of:
Packaging.
Testing.
Validating the product/drug.
Tracking dispensing logs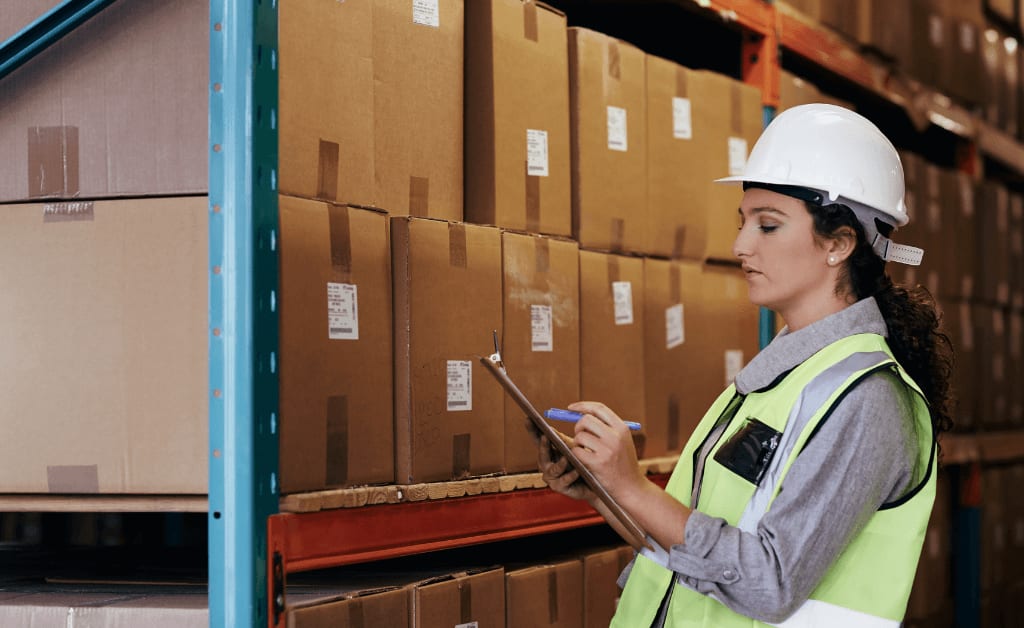 Even the smallest error can result in a recall.
For example, there is an infinite number of potential errors that may arise in any given manufacturing environment:
Tiny glass particles in the packaging.
Improperly weighed ingredients or final product.
Faulty child-proof packaging.
Cross-contamination due to improperly cleaned equipment.
So, how can you use technology to ensure that the quality of packaging and drug manufacturing is done precisely?
The answer is to implement a machine vision system with Optical Character Recognition (OCR) technology.
OCR technology leverages a data capture approach that allows machines to conduct themselves while manufacturing the product as if they are humans!
This innovative technology makes sure that all packaging and manufacturing compliance regulations are met, and it also allows requirements to be met without any disruptions, which makes it an incredibly productive and cost-efficient addition to your manufacturing process. OCR also has the ability to trace the product or drug during the manufacturing and distribution processes, so you are always in the loop. OCR and other technical inspection systems play a major role in ensuring that quality assurance is maintained for the drug or product throughout the entire process.
Systems like this can perform the following:
Check fill levels and integrity and verification of seals on vials and bottles.
Unbroken or flawed tablets are not pushed any further past manufacturing.
High-quality packaging and labeling.
Traceability throughout the entire process to ensure everything is being done to your liking!
Another major technological advancement that can help with this is Artificial Intelligence. One example is how Antares Vision offers various systems that can verify that the packaging and manufacturing of drugs or products are done correctly. This system enables pharma companies to maintain a very close look at the entire manufacturing process while it's happening.
This process includes the manufacturing of:
Single-product units (such as pills and capsules).
Finished-packaged products (such as vials, bottles, and tubes).
3. Maintaining Steady and Effective Communication
When it's announced that a product or drug of yours is being recalled, that well-referenced feeling o being a "chicken with your head cut off" can quickly begin to set in; DO NOT let this happen.
Being calm, cool and collected in the face of a drug recall can mean the difference between successfully managing a blow to your brand reputation and a huge fall from grace in the global market. In the case of a recall in the pharmaceutical industry, speed and communication are critical factors in the successful management of a recall.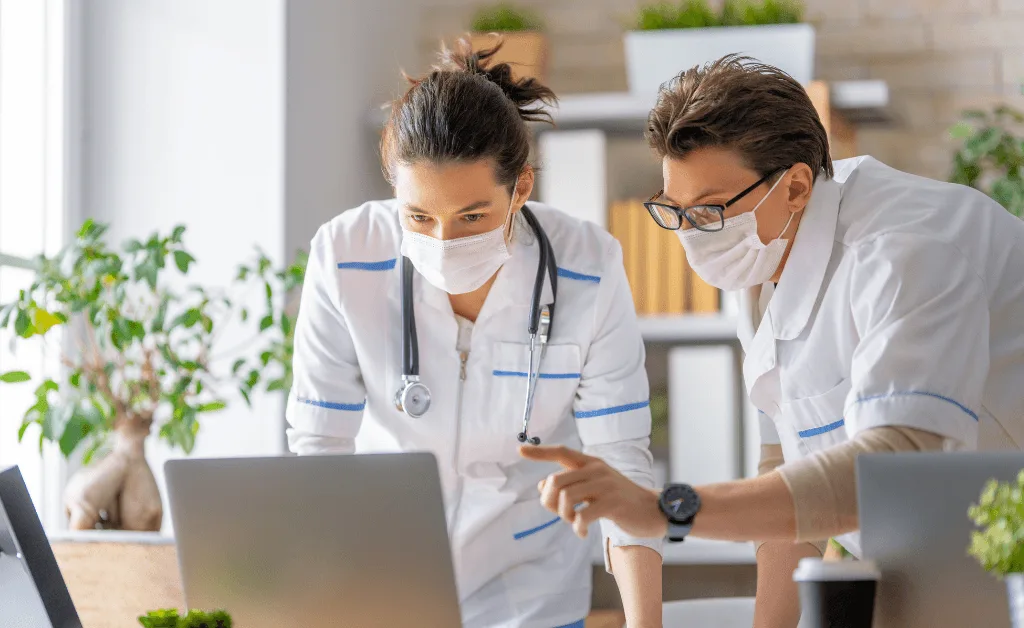 The internal and external lines of communication your company has in place must be very efficient to handle all of the facets of a recall.
Removing existing stock from shelves and warehouses.
Notifying vendors, prescribers, and patients.
Shutting down the supply chain for the impacted product.
Managing social reputations and brand mentions.
Putting out press releases to dispel any ugly rumors.
Researching potential replacement drugs to push to market.
Recalls are bad, that's obvious. But, the only thing worse than recall is when the company is confused, disorganized, and sloppy about how they handle the process. This will hurt your company more than the financial impact of the recall itself. Now that you see the importance of steady communication when it comes to preparing for recalls, next is learning how to maintain this communication.
By using integrated software solutions, such as a sales operations platform, you can quickly and effectively boost communications across your company and with:
Manufacturers.
Supply Chains.
Management.
Distribution Managers.
Customer-Facing Retailers.
This enhanced communication can also serve as the perfect tool to coordinate with your team members! If you are the only one who knows how to prepare for a recall, that won't do any good for your company. Get everyone into the loop using integrated communication tools and software.
With this software solution in place, you can:
Assign tasks.
Hold interactive meetings (video and audio).
Efficiently share documents.
Assign training methods.
4. Staying Organized, Up-to-Date, and Secure
To nobody's surprise, an organization is key in all aspects of business no matter which industry the company is in. On top of that, it should be known that the traditional way of keeping files and paper documents are lost in the past. Every single drug or product on the market has generated terabytes of data throughout its inception, clinical trial, manufacturing, and public use. But, oftentimes, that data is stored manually (think hundreds of paper boxes full of files) or the digital data is so disorganized that it is impossible to tell heads from tails. Now, imagine if one of your products is recalled and you are unable to provide accurate or current data to the FDA due to poor data storage. Talk about a nightmare situation. But, fortunately, there's a simple answer. The best way to maintain a secure, organized, and current product or patient data is to leverage a cloud-ready pharma MDM system. This technology helps you keep all of your important documents in a centralized location with very stable cyber-security measures. Plus, it is accessible to anyone on your team with access and can be viewed from any device, in any location. On top of this, software updates ARE NOT required with cloud technology. This is specifically essential for medical devices companies.
Explore More Relevant Articles on P360
Since 2012, there have been 280 recalls because of software issues which have contributed to more than 783,000 recalled units. - According to a study by Stericycle Data. Cloud technology has the power to continuously keep your software systems up to date, without manual maintenance. This is critical for the product development process because the FDA will require that your software developer consistently performs testing to ensure the safety of the data. This testing of software includes the following: As if that wasn't enough, cloud technology maintains your documents in real-time. So, if any issues arise in the field, all documents are available that are all up-to-date for manufacturers. So, we can go ahead and recycle those 10-foot tall stacks of files in the basement and get on the cloud technology bandwagon.
5. Testing Your Team!
If you rely solely on technology to keep your company prepared for a recall, the issue will never be resolved as quickly or correctly as you intend. You must test your team to ensure they know what to do in times of crisis. A great option to keep your team on their toes is to periodically conduct mock recalls and rate their response and activity. You can start with having your team members know when these tests will be conducted. Then, occasionally, you can have "pop-recall tests" that occur without their prior knowledge. During these mock recall drills, your team members will feel the rollercoaster of emotion, stress, and anxiety that is typically involved with a real recall, and they will learn - in real-time - how to handle it to get the job done the right way.
There are 5 major steps that you should take into account to prepare your team for these mock recalls:
Know the regulations.
Keep the complexities in mind.
Choose a scenario most likely to happen.
Don't miss a single step in the recall life cycle.
Observe, record, and critique your team!
There are some done-for-you solutions that can make the mock recall process run as effectively and efficiently as possible. Some examples of companies that offer these solutions are Stericycle Expert Solutions, inmar Solutions, and nextec.
Recalls Are Scary, Take Technology With You
There you have it. The top 5 most effective ways to prepare for a drug recall and the innovative technologies that can help you do it.
Again, those are:
1. Preventing Mislabeling.
2. Ensuring Quality Packaging and Manufacturing.
3. Sustaining Effective and Efficient Communication.
4. Staying Organized, Up-to-Date, and Secure.
5. Testing Your Team!
Implementing the correct technology to prepare for recalls will help you keep a drug recall from getting away from you and ensure that your reputation remains intact afterward. Plus, you might actually get some well-deserved peace of mind when it comes to streamlining some of your other business-critical processes along the way. If you would like to learn more about how to be best prepared against product recalls and how our solutions all on Microsoft platforms using Artificial Intelligence in Pharma can best help you, contact us for a free consultation below!
References:
1. https://www.statista.com/topics/3102/pharmaceutical-and-medical-device-recalls/
2. https://www.statista.com/statistics/618943/pharmaceutical-company-product-recall-costs-by-type/
3. https://www.rdmag.com/article/2018/09/automation-preventing-pharmaceutical-recalls
4. https://www.empr.com/uncategorized/study-reveals-most-common-reasons-for-fda-recalls/