6 Real-World Opportunities & Use Cases for IoT in the Pharma Industry
Kimberly Gregorio | February 25, 2022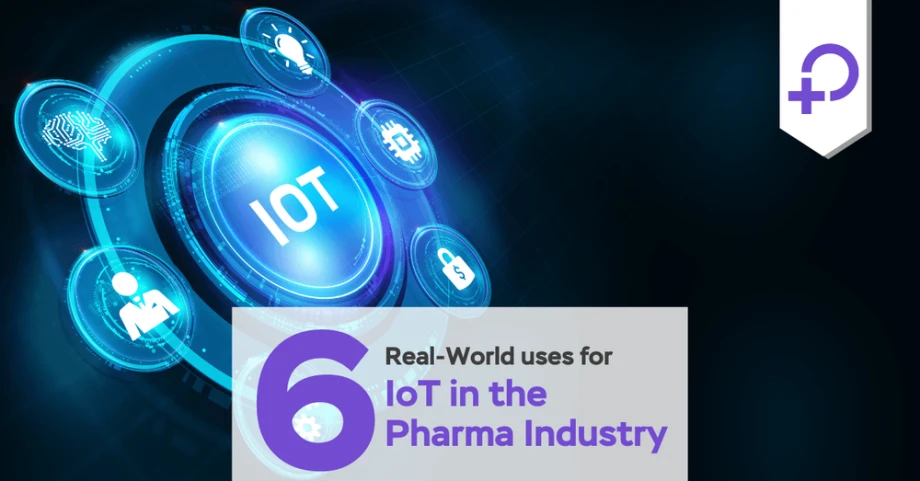 In an Internet of Things (IoT)1 world, objects - from doorknobs to pill capsules - have computerized eyes and brains which can talk to each other and to us. That might sound like the beginning of a sci-fi horror story, but what it actually means is that there are more sources of useful information than ever before. Practically any physical device or object can be converted into an information-gathering machine, providing an instant picture of what is happening in real-time throughout the network. In other words, the IoT provides an opportunity for unprecedented, automated visibility of everything that's happening in your organization. Almost every industry is benefiting (or likely will in the near future) from these applications.
Life science companies are among those who stand to benefit the most from applying IoT capabilities. The IoT can streamline and optimize both clinical and non-clinical processes, in areas like:
Operations (e.g. sales, marketing, manufacturing, transport, and supply monitoring)
Care (e.g. patient monitoring, patient experience, personalized healthcare, and medication adherence)
Regulatory compliance and reporting (e.g. data security and record-keeping)
Of course, the IoT has gotten a ton of hype recently, which understandably generates some skepticism. Pharmaceutical companies also deal with tight regulations and have a responsibility to protect patient health; this can make implementing new technology challenging. On the other hand, many healthcare organizations are already reaping the benefits of IoT platforms and solutions. Looking at how and where these real-world applications are most effective gives us a good idea of what implementations are likely to reap benefits in the near future. They're also a good roadmap to see how organizations who are still looking to adopt IoT technology can get ahead of the curve.
Here's an overview of how the life science industry is currently picking up on IoT technological trends:
Six Real-World Uses for Pharma IoT
1. Clinical Trial Recruitment & Management
How pharma IoT tech makes a difference:
Clinical trials are prone to costly failures to recruit patients or meet desired timelines. Medical IoT helps to avoid delays and streamline multiple stages of study design and execution, supporting:
Larger sample sizes for more robust data analysis.
Increased patient retention and adherence.
Fast communication between sites and sponsors.
Easier adverse event reporting.
Better data analysis.
For example, some trials are using internet-equipped mobile devices to collect biometric data remotely. Remote data collection allows clinical trials to increasingly take place in "real world" settings, letting participants go on with their daily lives with minimal disruption. Adaptive, or even fully virtual, trial designs like these make participation more convenient for patients and increase the chances that they will stay with the trial through its completion. When data can be collected automatically and instantly, fewer provider hours are required, increasing the number of subjects a trial can support with the same budget. Better patient monitoring in a distributed, real-time network also means that potential issues and adverse events can be reported and resolved sooner, preventing unnecessary delays and keeping participants safer.
What does this look like in the real world?
One example of a company taking advantage of this IoT tech in clinical trials is Novartis, who partnered with Qualcomm to evaluate lung disease interventions. They explored using biometric data gathered remotely through mobile phones and medical devices, using pharma IoT to securely transmit this data to investigators.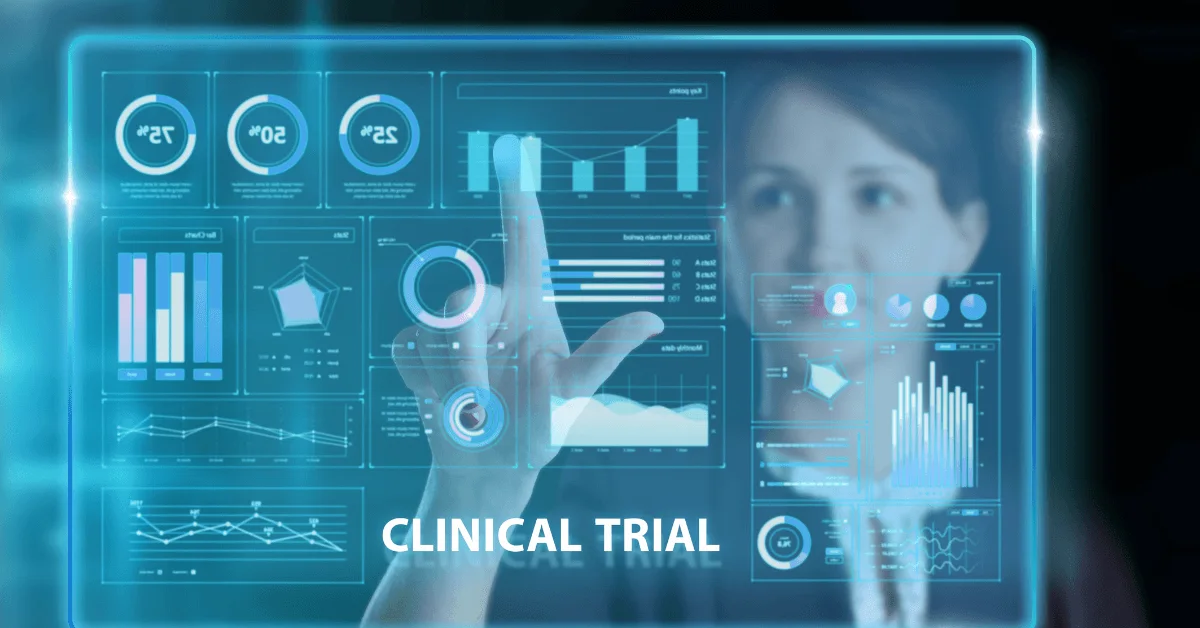 2. Manufacturing Optimization
How medical IoT makes a difference:
As personalized, patient-centered medicine takes off, and competition from generics ramps up, smaller-batch production needs to be made more cost-effective. Pharma production is already tightly regulated and often fully automated. The FDA requires continuous process verification, meaning that much of what can be monitored in production is already visible. However, a lot of the data generated by manufacturing processes never get used (up to 70% according2 to Gartner). Even when there is information available, the analysis takes place using historical rather than current data. This reactive (vs. proactive) decision-making leads to stalled responses to abnormal conditions and inefficiencies.
How manufacturing optimization looks in the real world:
Manufacturing is already a major area for pharma IoT implementation. Almost a third of the top 20 pharma companies3 in the U.S. have begun introducing IoT tech in their manufacturing processes. Sensorized manufacturing equipment can monitor floor conditions continuously, alerting overseers the instant something's wrong or maintenance is required. For example, Microsoft's IoT Azure hub provides a centralized overview of manufacturing performance. These sensors can instantaneously feed all relevant facility data into a single dashboard.
3. Sales & Marketing Communications
How medical IoT makes a difference:
Integrating the medical Internet of Things (IoT) into your existing technical foundation helps improve overall efficacy and keep your entire organization connected. The IoT provides a birds'-eye view of your organization's activities in close-to-real time, enabling faster responses to market changes as they occur - often, ahead of competitors.
For example, smart devices can allow you to:
Model customer behaviors and preferences to better serve the needs of specific regions, care specialties, or even individual providers.
Measure the performance of marketing, sales, and other teams.
Centralize communications across different players in your organization, minimizing the time spent designing communications processes.
Connect directly with providers to address their needs immediately as they arise.
By connecting the devices your organization already uses to an IoT network, you can quickly generate useful information specific to the markets, providers, and patients you serve. Over time, this centralized IoT data mapping provides a clear and actionable overview of how your teams are operating and how markets are shifting over time. That way, you can make better decisions and empower marketing and sales teams to target specific audiences and better understand prescribers' behavior.
What does this look like in real life?
Microsoft's healthcare IoT solutions combine IoT-enabled devices with advanced data analytics to connect all web-enabled devices to centralized hub, which aids in supporting real-time data generation and analytics across the organization.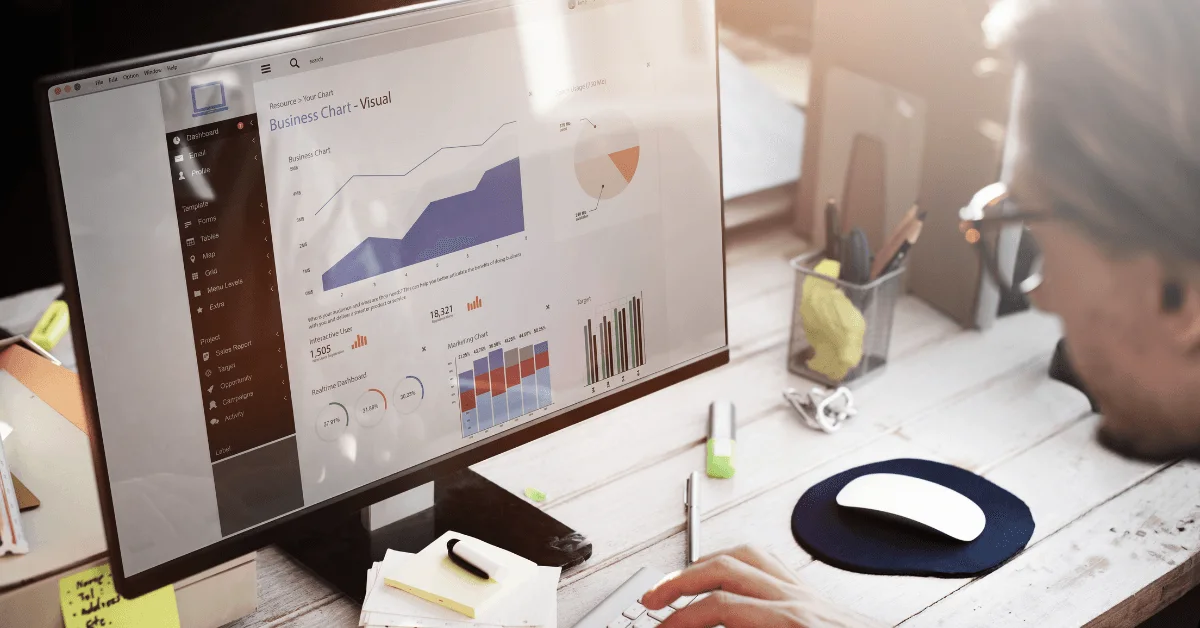 4. Service and Maintenance for Medical Devices
Why IoT matters for medical devices:
Right now, doctors can only react to faulty devices. To fix a medical device after it's "in the field," the device first has to break. When medical devices are fitted with IoT sensors, field service agencies can access real-time status reports from all equipment they're responsible for. When performance diminishes or service is required, technicians can be automatically alerted and dispatched to fix the problem. Many issues can even be addressed remotely through software upgrades. Keeping equipment in good functioning condition means less downtime, which directly translates into happier patients and prescribers, a clear win-win-win.
How does this look in the real world?
Many companies are integrating field-service repair capabilities into their medical device offerings. Field Service Medical4 is an annual conference on this exact topic, and profiles a number of companies exploring this implementation on their blog.
5. Supply Chain Logistics & Stock Monitoring
How pharma IoT makes a difference:
Pharma monitoring along the entire supply chain is an essential element of maintaining FDA and regulatory compliance. However, to do so smoothly, each step along the supply chain must be tracked for auditing purposes. Traceability is also essential to keep the intellectual property safe and counterfeit drugs off the market, as well as prevent human health issues by quickly identifying the origin in case of recalls or other issues. Many products contain increasingly expensive, shorter-shelf-life active ingredients, so the need to tightly control temperature during transport and storage is also growing more important and challenging. McKinsey reports that warehousing accounts for 95% of all pharma logistics costs5. That doesn't include the cost of ineffective monitoring during transport or storage, which causes product recalls, massive inventory losses, and can be dangerous to human health.
That's where the IoT can come in:
IoT-equipped packaging and labeling help track where inventory is continuously at, identifying where products are manufactured, how they're transported, and where they are.
IoT-enabled sensors within the supply chain can monitor the local environment throughout the shipping and management cycle to protect the integrity of these products without impacting shipping times or costs.
When the stock is in warehouse storage, IoT sensors can determine when supplies are running low, triggering restock without manual oversight.
How does this look in the real world?
Major pharma companies like Pfizer, Bayer, Novartis, Lily, and others are all investing in methods to track products throughout the supply chain, including IoT sensors that record temperature variances and Microsoft integrated dashboards for supply chain monitoring.
6. Patient-Centered Care
Life science companies shifting from product-focused to patient-focused pharma 3.0 models increasingly focus on selling services in addition to medications.
IoT is a powerful tool for better patient-centered care.
Data reported by patients or gathered automatically from IoT-equipped devices help healthcare professionals understand their conditions holistically. Remote data collection helps providers quickly respond to negative side effects, rather than waiting until a catastrophic event. Increased connectivity brought by the IoT also allows patients and providers to communicate more directly, improving adherence. In short, when done well, medical IoT improves outcomes and makes healthcare a more positive, collaborative experience.
For example, IoT technology can:
Bring care to patients, creating more comfortable and positive patient experiences.
Improve adherence and health outcomes through comprehensive tracking and reminders.
Involve patients more actively in their own health.
Provide real-time information and educational services.
There are still security and regulatory barriers to overcome to fully take advantage of these capabilities, but the IoT is already being productively tapped to enhance patient care in numerous ways.
How does this look in the real world?
One of the many categories of patient-care IoT devices being deployed:
Wearable Devices
There will be 29 billion connected wearable devices 6 on the market by 2022. In fact, IoT-enabled devices include popular consumer electronics as well as tiny devices such as sensors that attach to a tooth to monitor diet and food consumption. Some of the most popular devices have already been proven to help predict heart disease complications and other conditions, including diabetes, nutritional deficits, and more. They are also increasingly useful in clinical trial data gathering.
Explore More Relevant Articles on P360
For pharma companies, wearable devices are a powerful tool to gather data, track medication adherence, and identify potential adverse medication side effects.
The Time to Implement IoT Platforms and Solutions is Now
As the IoT goes mainstream, life science companies have a timely opportunity to digitize business processes, collaborate deeply across your entire organization, and monitor all systems and processes at an unprecedented level. Despite pharma's historical reluctance to go for emerging technology, the pace of current innovation demands agile adjustment to change and adopting solutions which put information and analytics to use. IoT implementation currently exists in an industry "sweet spot." There are multiple proven technologies on the market, but...
91% of organizations7 have not yet reached "transformational" levels in data analytics, according to a 2018 worldwide study by Gartner.
In a nutshell, Pharma IoT integration can already support:
Better production processes
Decreased manufacturing, R&D, and supply chain monitoring costs
Improved patient care
Evidence-based decision-making and faster collaboration across organizational teams.
New IoT applications in the pharma industry are being explored and tested every single day by companies looking to be more connected.
So, if there's a particular use case that wasn't mentioned here, it doesn't mean that it isn't a possibility.
Want to learn more about how you can achieve maximum digital connectivity and visibility through integrated medical IoT and pharma data analytics solutions?
References:-
1. https://azure.microsoft.com/en-us/overview/iot/?site=mscom_iot
2. https://www.gartner.com/en/documents/3172033
3. https://www.gep.com/mind/blog/adoption-internet-things-pharma-manufacturing
4. https://fieldservicemd.wbresearch.com/
5. https://www.mckinsey.com/~/media/mckinsey/dotcom/client_service/operations/pdfs/lean_and_mean-how_does_your_supply_chain_shape_up.ashx
6. http://www.pharmatimes.com/web_exclusives/the_wearable_revolution_1195884
7. https://www.gartner.com/en/newsroom/press-releases/2018-02-05-gartner-survey-shows-organizations-are-slow-to-advance-in-data-and-analytics