How the BirdzAI Insights & Analytics Module Powers Machine Learning
Kathleen McQuade | October 3, 2022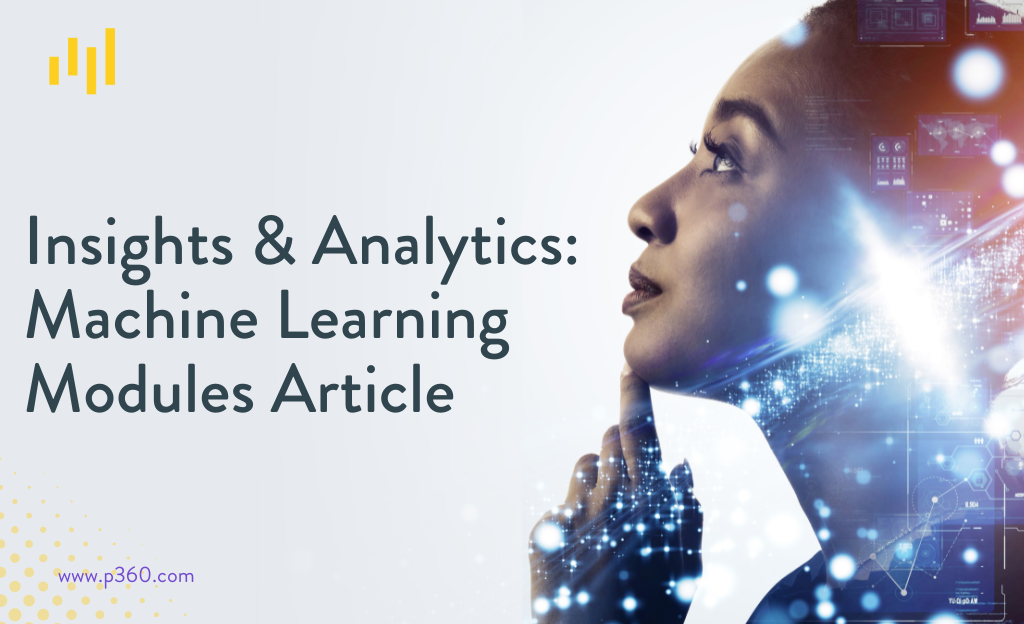 Whether it's powering human-like digital interactions, new discoveries or even artwork, machine learning's algorithms seem to be everywhere. Because of this, many believe the technology is becoming a game-changer for how businesses operate. A recent report suggests that more than 70% of respondents1 feel machine learning now has the power to completely transform jobs and industries. And the pharmaceutical industry is no exception.
For pharmaceutical commercial operations, machine learning is enabling teams to automate processes and use data in new and exciting ways. 74% of corporate data scientists and C-level executives are already using machine learning for things like performance analysis, reporting and more. And thanks to the quickly evolving technology, creating highly optimized sales and marketing processes is now achievable for pharmaceutical companies of all sizes. For forward-thinking organizations that deploy machine learning correctly, the competitive advantages are clear.
How BirdzAI is Powering Machine Learning for Pharma
To help pharmaceutical companies develop an effective machine learning-powered future, the team at P360 completely reimagined how the BirdzAI data and analytics platform operates. BirdzAI has been enhanced with four powerful new pre-built modules for Master Data Management, Insights & Analytics, Sales Operations, and Marketing Operations. And for those that need a complete solution, BirdzAI's agile and customizable modules can be combined as a single deployment. However, the flexible nature of BirdzAI's architecture also enables pharmaceutical IT teams to pick and choose the modules they need the most without the risk of incurring unneeded technical debt.
With these enhancements, BirdzAI's next-generation ecosystem supports pharmaceutical commercial operations with rapid, end-to-end data management capabilities, including the ingestion, storage, processing and analysis of data derived from commonly used sources like first and third-party prescription data, specialty pharmacy data feeds, CRM systems, marketing interactions reports and more. By bringing all commercial data together into a state-of-the-art master data management ecosystem, the powerful solution creates a single source of truth for the entire enterprise. And that's what helps the platform's advanced machine learning algorithms to turn enterprise-wide data into insights for real-time sales and marketing operations decision-making, including forecasting, brand propensity analysis, next best action insights, customer alignment, customer, territory planning and sizing, and incentive compensation strategy, and much more.
BirdzAI's Insights & Analytics Module
At its core, BirdzAI is all about data. And once an organization is sitting on a solid data foundation, it becomes easier to ensure the successful implementation of other technologies within the commercial operations workflow, including BirdzAI's Insights & Analytics module.
"With BirdzAI's Insights & Analytics module, we are giving pharmaceutical commercial operations the ability to generate insights, efficiencies and cost savings never before thought possible," stated P360 Founder and CEO Anupam Nandwana. "To do this, we first develop a state-of-the-art master data management ecosystem. From there, we incorporate advanced algorithms and workflows that enable sales and marketing teams to automate processes and arrive at faster, more reliable business decisions. And we do this in a way that enhances a company's current systems."
Advanced algorithms within the pharmaceutical industry includes tools such as AI, machine learning, and data mining, which all have the ability to transform the commercial function in powerful new ways. Not only do these technologies enable process automations, but they can also help deliver data-driven predictive insights that can dramatically change how executives make strategic decisions and manage financial performance across all commercial areas. While some organizations have invested heavily in advancing their analytic capabilities, the level of sophistication varies amongst companies. BirdzAI's Insights & Analytics Module was designed to help all organizations, regardless of sophistication, take their analytics and insights even further.
Pre-built Machine Learning Models
One of the ways BirdzAI does this is by providing powerful, pre-built machine learning models. These innovative algorithms enable real-time decision-making derived from deep insights compiled from a wide variety of proprietary and tertiary datasets. This helps alleviate the pains caused by an inability to query search across multiple data streams, lack of reporting and insights into information, compatibility issues with data sources, and next best action blind spots. But that's only scratching the surface of what BirdzAI can do.
To see BirdzAI's full list of capabilities, visit BirdzAI. You'll discover why BirdzAI is the right choice for forward-thinking pharmaceutical commercial operations that want to make the most of their data!
References:
1. https://research.aimultiple.com/ml-stats/