Free Swittons For Pharma Reps & Physicians During Pandemic Situations
Jacob Vazquez | March 6, 2020
We are dedicated to servicing the needs of our local and global communities in times of need. As a provider of remote technology, we are offering FREE Swittons (a P360 company) remote technology, so your pharmaceutical organization can maintain critical communication pathways with key physicians, especially in times of crisis.
Our Swittons device shown below is a smart device for pharma to distribute to physicians to facilitate remote communication, at the press of a button. In normal circumstances, the device augments the rich (and sometimes face-to-face) relationship between the rep and the healthcare provider.
In pandemic situations, devices such as Swittons can facilitate communication and ensure business continuity, while keeping your sales representatives out of the hot zones of hospitals and physician offices.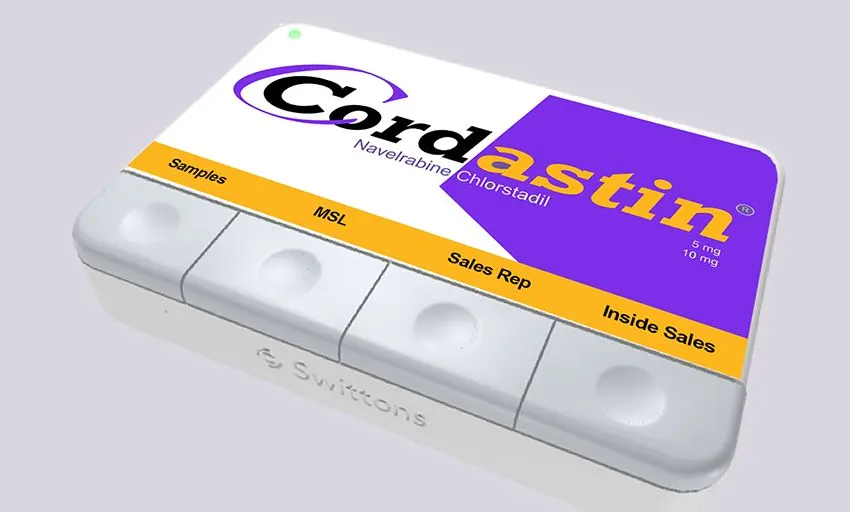 During this time of global pandemic impact and protective travel restrictions, we are working to help key healthcare practitioners maintain communication with pharma, especially regarding critical therapeutic areas. This remote communication helps ensure the continuity of business.
We want to help by providing each interested pharma company with FREE Swittons for 3 months, to use with your top physicians. This will maintain consistency in business during these difficult times, and will also protect pharmaceutical staff from high-risk exposure and further propagation.
"Swittons is working to limit exposure risk to the Coronavirus and other pandemics by eliminating unnecessary visits to hospitals and other healthcare facilities," said Swittons CEO and Founder Anupam Nandwana. "By automating the pharma to physician relationship, our goal is that professionals working in the field of pharmaceutical sciences will not be forced to risk their own health, and will not become a serious risk factor for the spread of the virus."
After the 3-month period, which we hope will resolve a pandemic situation, companies that have engaged Swittons can discontinue the platform with no additional charges. However, initial feedback regarding the Swittons program indicates the platform creates tangible value with or without a pandemic issue.
Explore More Relevant Articles on P360
Please contact us if you would like more information about this initiative: info@swittons.com