The Ultimate Pharma Patient Journey Mapping Guide for Marketers
Jacob Vazquez | October 2, 2019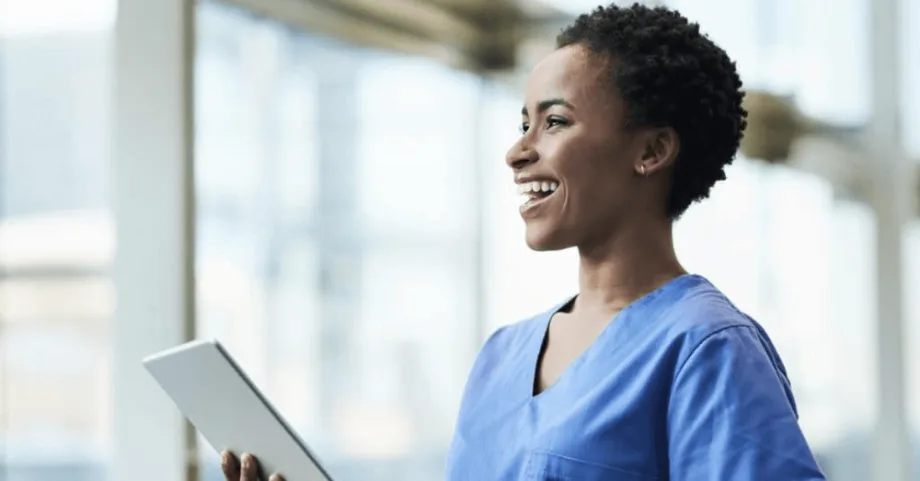 Nearly 70 percent1 of Americans take at least one prescription drug, and more than 50 percent take two. That's a staggering statistic, but few industries can touch the lives of that many people; transcending race, geographic location, socioeconomic status, or any other demographic that differentiates us.
However, traditionally, the people making these life-saving drugs have very little contact with the patients that actually use them. Outside of traditional television ads, pharmaceutical companies have been ineffective at communicating with their customers, before or after their initial interaction with the brand.
The fact is that patients typically rely on their doctor or nurse for advice or reassurance about the use of a certain drug or therapy, with little to no knowledge of who is actually making their recovery possible.
Now, the question is, can pharmaceutical companies join this circle of trust and become part of the patient journey? Absolutely! But, it takes a little hard work and a lot of listening and learning to genuinely understand the intricacies of pharma patient journey mapping.
Here's a basic rundown of what the patient journey is and what pharma marketers need to know to get into the game.
First of All, What Is the Patient Journey?
The pharmaceutical patient journey is a representation of how the typical user, or patient, move through the healthcare system and interacts with each entity along the way.
For example; most patients begin their journey with the realization that something is not quite right and a trip to the doctor may be in order.
From there, the patient moves through their journey by interacting with their primary care physician, a specialist, pharmacists, and finally the product itself.
Optimizing how your company fits into this digital patient journey is an integral part of a smart pharmaceutical marketing plan and an amazing patient experience.
So, How Do You Streamline Digital Pharma Patient Journey Mapping for Best Results?
Define Your Goals
When it comes to pharma patient journey mapping, the first step is to nail down your goals, both in the short-term and long-term as it relates to your product and ideal patient.
The top three things to aim for with your patient journey optimization are Engagement, Advocacy, and Adherence.
Engagement: Every marketer worth their salt wants high engagement rates. It's a simple fact of Marketing 101.
However, pharma marketing is a little different in that brand engagement also lends itself to healthier patient habits and eventually higher patient adherence rates.
Advocacy: Another standard goal of marketing, advocacy is a critical asset to pharma marketing and the pharma patient journey as a whole.
Advocacy means that your product and brand are making a genuine, positive impact on the health and well-being of your patients and they genuinely want to share that goodness with their friends and anyone else who will listen.
Adherence: This is a big one. One of the most significant problems facing healthcare and pharma today is the average patient treatment adherence.
Becoming part of the natural patient journey and providing relevant, valuable information along the way helps improve adherence by boosting trust.
These represent both the overall goals of your patient journey mapping and marketing efforts, but the overall goals of the individual product itself.
Settle on A Smart Digital Approach
The average consumer actively engages in thorough information gathering and comparison before making a decision, no matter how large or small. Whether they are searching for a new home, car, clothes, or cosmetics, most consumers turn to their smartphones to compare prices and reviews. Fortunately, the pharmaceutical patient journey is no different.
Research from the Pew Internet & American Life Project found that 80 percent of Internet users have searched for health-related topics online. That's about 93 million Americans.
However, pharmaceutical companies are still relying on mass-media advertising, field sales teams, and localized physician advocates to present their products to uninformed consumers.
But, the fact is that most patients are anything but uninformed.
A quick google search of any condition, disease, or pharmaceutical treatment will return immediate results. Unfortunately, some of those results are less than flattering.
So, why can't pharmaceutical companies be the source of the most reliable information for their patients? As the healthcare industry shifts to a more patient-centered approach, also affectionately known as pharma 3.0, patients are becoming more empowered.
They want to…
Gather all the available information.
Digest it.
Get advice or input from their peers.
Make their own informed decisions.
By being part of that patient journey from day one, through effective patient journey mapping, pharmaceutical companies can provide both the best care and create the most effective marketing strategy to promote Engagement, Advocacy, and Adherence.
Define the Ideal Customer Decision Journey
For years marketers have relied upon a generalized "sales funnel" approach to represent how customers move through the stages from product awareness to purchase.
However, the digital age has made this approach largely obsolete for the pharmaceutical industry. Instead, pharma marketers are now developing their strategies based on a theory called the "customer decision journey" or patient journey mapping.
Why?
Simply put, new technology has radically changed the way customers make purchasing decisions. In fact, researchers at McKinsey & Company2 identified some recurring factors of modern customer behavior that directly impact how decisions are made:
Customer loyalty is at an all-time low.
Consumers feel obligated to shop around, and technology makes it easy to do so.
Family, friends, and celebrities are big influencers.
Social media continuously reminds consumers that they have options.
Consumers trust reviews and recommendations that they read from strangers more than what companies or brands say.
This is a commoditized market, and every purchase is up for grabs.
Researchers concluded that the survey "shows us that brands need to win back the trust of consumers" and that process starts with understanding the patient journey.
Design Your CareFlow Exhibit
In the pharmaceutical industry, digital patient journey mapping is done by what pharma marketers call a CareFlow exhibit.3
A properly optimized CareFlow exhibit tracks the patient journey from the first time the patient detects a problem, through their treatment and advocacy phases.
Your CareFlow must map the entire process as the patient does his or her research, consults with others, considers the cost of treatment, fills a prescription, has side effects, and ultimately decides to continue or stop treatment.
Each of these points is an opportunity for pharmaceutical companies to engage the patient by providing information, supporting their decision, or offering comfort measures.
Properly understanding and leveraging these opportunities is key to effective patient journey mapping and a strong marketing strategy moving forward.
Three Emerging Trends to Consider When Developing Your Patient Journey Map
There's no doubt that the healthcare and pharmaceutical industry has undergone a digital transformation in recent years. With the advent of pharma 3.0 and the integration of strong social media platforms, pharma marketers must work even harder to stay in the game.
These recent emerging digital trends are reshaping patient care, and your understanding of them will directly impact how joining the digital transformation will keep your patient journey on the right track.
1. Outcome-Based Care
Insurers, as well as the government, have placed greater emphasis on patient-outcomes, forcing pharmaceutical companies to prove the tangible benefits of their products.
For example; digital health monitoring technology has enabled patients to wear sensors that collect and analyze data in real-time, monitoring their condition between visits to their doctor. This data directly demonstrates a drug's effectiveness for that particular patient or scenario.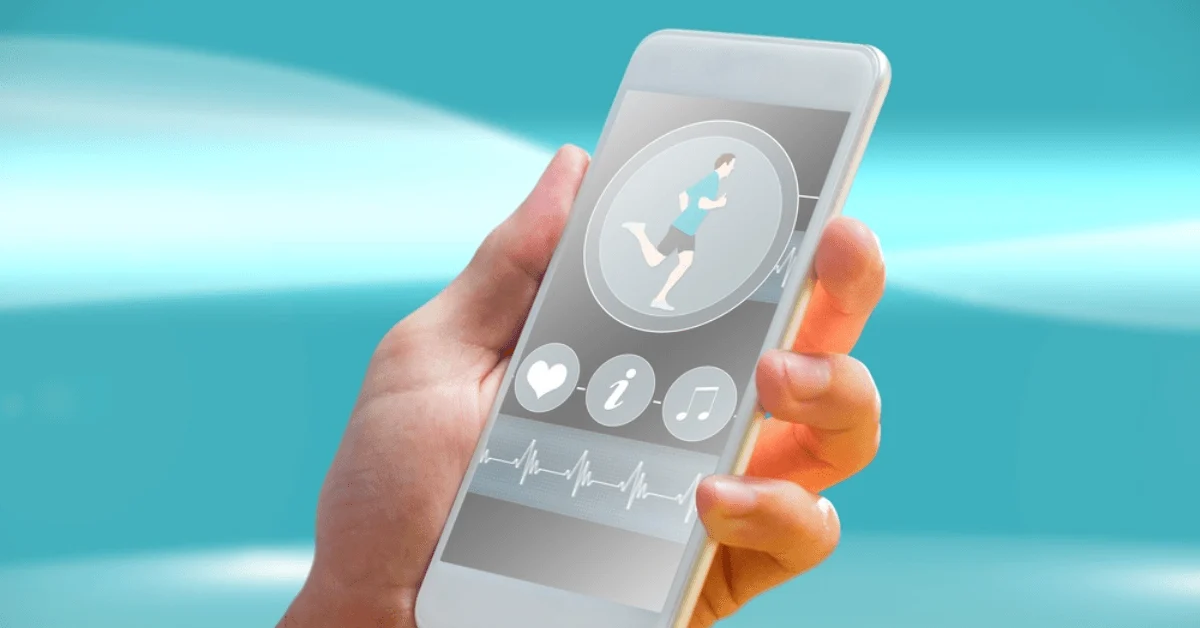 In the coming years, there's no doubt that technology will be further integrated with prescriptions. Combining rich data analytics about activity, nutrition, and the human biological system will provide caregivers and physicians the opportunity to intervene early.
2. Patients Want Engagement
Patients are evaluating healthcare products and services themselves, without the input or knowledge of the brands. They are already using available portals to view medical information, fill prescriptions, and make appointments.
Digital engagement from pharma has limitless opportunities, including information sharing and trial recruitment. Do your part to inform and influence patients where they are spending their time, like via mobile apps and social media. Use those outlets to offer advice, answer questions and be the patient's trusted advisor for all things pharma.
3. More information Is Always Available
Digital technology and online communities have paved the way for patients to gain access to information previously controlled by pharma companies.
Now, patients are searching for other patient experiences, ways to monitor a drug's effectiveness, and any tips they can get their hands on to help them make the best decision possible for their health and well-being.
This is your chance to BE their go-to information source:
Use content marketing to publish research or case studies.
Maintain a blog on the latest developments, common questions, or tips to overcome side effects.
Use video to demonstrate how to effectively use certain products.
Host a live video and field ACTUAL patient questions on the fly.
Host online forums with experts that can answer questions about specific drugs.
Launch a public Facebook or LinkedIn group for support or information.
Initiate discussions on stigmatized topics, such as mental health.
Talk about the impact of diet and exercise on the efficacy of treatment.
Helping the patient feel like the pharmaceutical industry, and your company specifically, is a guide on their journey to better health, not just a drug manufacturer goes a long way in improving Engagement, Advocacy, and Adherence.
Brands across all industries are scrambling to keep up with an effective multi-channel marketing approach that yields true ROI. As a pharma company, think about smart digital patient journey mapping and focus on:
What are they looking for in their social spaces?
What are they asking and what responses are they getting?
How can you best answer those questions and establish trust?
Focusing on your patient instead of your drug provides valuable insight into how pharma decisions are made, effectively shaping your digital patient journey map and your marketing strategy.
According to Pharma's Growing Opportunity in Patient Services4 survey, 95 percent of pharmaceutical companies said they would invest in patient engagement technologies by 2018.
Explore More Relevant Articles on P360
Did you?
Respondents also said patient services will become the standard of therapeutic customer support, not a niche add-on. Is your pharmaceutical company keeping up with the shifting landscape?
Follow this simple guide to pharma patient journey mapping for marketers to ensure that your company is leveraging each potential opportunity in the patient journey to engage and educate your prescribers. If you would like to learn more, contact us today for free below!
References
1: https://newsnetwork.mayoclinic.org/discussion/nearly-7-in-10-americans-take-prescription-drugs-mayo-clinic-olmsted-medical-center-find/
2: https://www.mckinsey.com/about-us/new-at-mckinsey-blog/ten-years-on-the-consumer-decision-journey-where-are-we-today
3: https://www.mckinsey.com/industries/pharmaceuticals-and-medical-products/our-insights/how-pharma-companies-can-better-understand-patients
4: https://www.accenture.com/us-en/patient-services-survey-pharma